Mike Charobee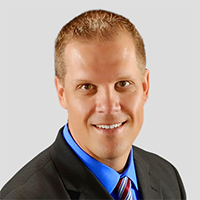 Welcome! My name is Mike Charobee and I have been in the technology business for two decades as an entrepreneur, a sales person and sales leader. I have committed my best years to building relationships with CISOs and CIOs to build better relationships and learn from the best leaders in technology and cybersecurity.
When I decided to start my dream business, I wanted a business name that reflected my business, my heritage and passion for serving my clients.
My great grandfather was an entrepreneur as a butcher. Both of my grandfathers were WWII veterans (Army & Navy) and worked in the steel mills and coal mines around Pittsburgh Pennsylvania. To honor them, we have a strong bear that represents the tough coal miner and steel mill worker, while holding a shield made from coal and steel. The crown on the shield represents our headquarters location in Charlotte, North Carolina which is known as the "Queen City" and named after the German Princes - Charlotte of Mecklenburg-Strelitz.
Cybersecurity is not an easy problem to solve for any business. As a cyber security aggregator and outfitter, we are here to help carry out your mission, helping you DRIVE MORE VALUE FROM CYBER SECURITY INVESTMENTS. Our Advisors we help you focus your efforts on effective investments in new cyber security technologies that Stop More Attacks, Find Breaches Faster, Fix Breaches Faster and Lower Breach Impact.
We look forward to the opportunity in partnering with you and your business in selecting the best cyber security solution for your business.
Let's Talk Cyber!
Mike Charobee

---
Dan Piercy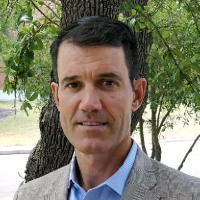 Dan Piercy is our Managing Partner and Operating Executive for the Texas Market. Dan built his technology career on serving client's at the highest level. He is an accomplished sales professional with a demonstrated work history in technology solutions where he has been recognized as a top performer and at the highest level. He has been recognized as a top sales performer and President's Club winner for sales performance multiple times.
Dan is well known in his hometown of Austin Texas for his thought leadership and problem-solving skills.
Dan is responsible for launching the sales and marketing expansion in the Texas market for CYBER BUYER and The Cyber Breakfast Club.
Along with leading growth strategy, Dan advises clients, partners and advisors through critical cyber security decisions in carefully vetting the best vendors out of our over 100 cybersecuirty suppliers.
Dan is a graduate of the University of Notre Dame and US Army Veteran in addition to being a Co-Founder of a Technology Consulting & Advisor Firm in Austin Texas.
---
Marc Willency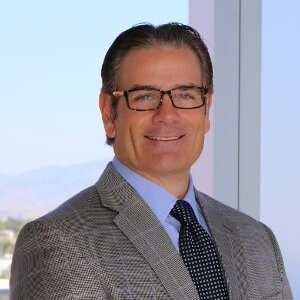 Marc Willency is our Managing Partner and Strategic Executive based out of Denver, Colorado. When communication and clarity are challenges for your organization, Marc is the advisor who will help bring your team and board together on the same page.
Marc's role is to ensure the executive team has a critical understanding of the Enterprise Risk associated with Cyber Security as it relates to the businesses growing revenues and mitigating risks. He also helps clients examine the people, processes and tools necessary to execute while being mindful of the business and board's key objectives.
Marc is focused on keeping the management team on track and helping them get back on track if needed. He plays a key role as a liaison in resolving disagreements or misunderstandings between the executive team and board as it relates to cybersecurity risk, investments and oversight.
Marc's strengths are in his ability to advise CEOs and C-Suite Members from a position of knowledge, where he is familiar with the experience of running technology companies as he did when he was the CEO at Electric Lightwave / Integra Telecom, Global Vice President at Level 3 Communications and Senior Vice President at tw telecom. He understands how it feels to work under public and private investors watchful eye and being able to communicate with the board's oversight, implement investments, follow timelines and better position your business to reduce risks, grow revenues and facilitate an exit, merger or acqusition.
Marc will work with, mentor, and influence management teams with his keen ability to work collaboratively with executive team members and board members in being a successful operating partner and strategic executive advisor.
Subject Matter Expertise:
CEO Experience
Board Experience
Management Consulting Experience
Strategic Advisor
Technology Experience
---
Andrea Isaac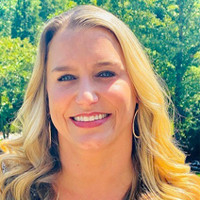 Andrea Isaac is a graduate of the University of North Carolina at Charlotte with a BSBA degree in Marketing, which makes her practically a native of Charlotte, NC. living in the area for over 25 years! Andrea started her career as an Information Technology Recruiter and eventually worked her way into the world of sales. Her early sales career focused on Magnetic Resonance Imagining (MRI) and Computed Tomography (CT) Scan facilities. Continuing her career in the medical industry, Andrea worked in pharmaceuticals as a Sales Representative for Bristol Myers-Squibb with a focus on cardiovascular therapies. After her two boys were born, she took time away from the work force to take on the most important role of her life; "Mom."
As her boys became more independent, she entered the work force again with a focus on non-profit work. The mission of her non-profit work was to help fund clinical trials and treatments for children with rare pediatric cancers. With her team, she successfully helped fund and build a multi-million-dollar MIBG treatment suite at the Levine Children's Hospital in Charlotte, NC. The treatment room is one of only a handful in the US and was the first of its kind in the Southeast. Now, children and their families from all over the world seek this life saving treatment at Levine Children's Hospital.
With cyber security being such a formidable challenge that ALL organizations face, Andrea is excited to work with CYBER BUYER using her passion and experience in helping bring more value clients in helping them solve business and risk problems. She looks forward to helping your business become cyber safe!

---
Michael Walsh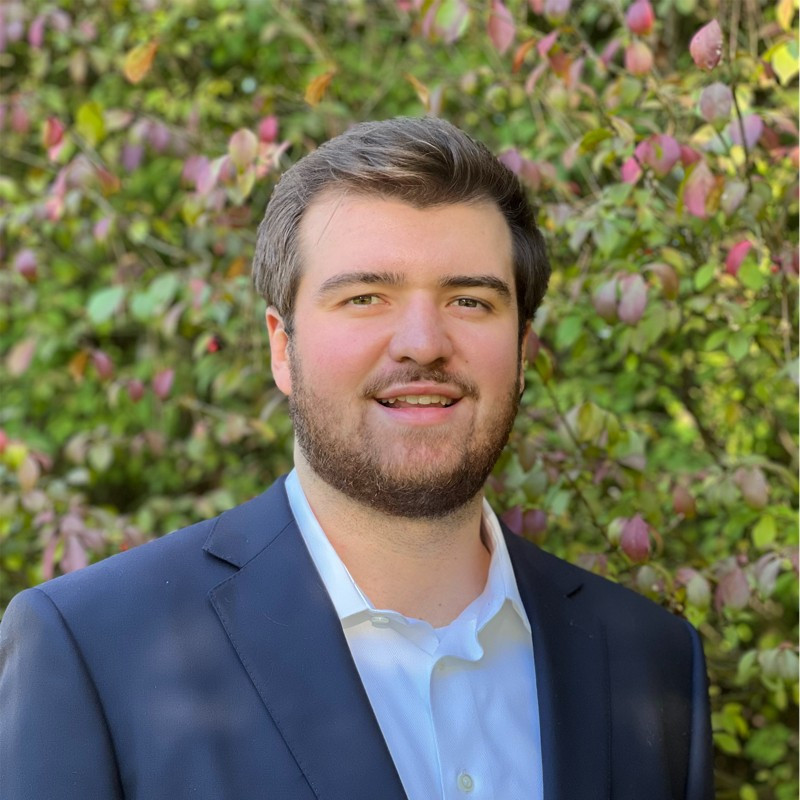 Michael Walsh is a graduate of Hampden-Sydney College with a degree in Business/Managerial Economics. Michael is responsible for Cyber Breakfast Club sponsorship sales along with selling new and emerging cyber security solutions to business clients.