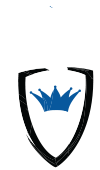 Ready to Schedule a Consultation?
What Are The Benefits of Network Detection and Response (NDR)?
Continuous Monitoring Of Your Network
Analyze Models That Reflect Normal Network Behavior
Detect Suspicious Traffic Patterns
Raise Alerts
Response - Both Automatic and Manual Responses

Cynet is a pioneer and leader in advanced threat detection and response
Darktrace is a leader in cyber AI solutions and creator of the Autonomous Response technology.

ExtraHop provides trustworthy solutions in advanced AI technology for supply chain risks, zero-day exploits, and advanced threats.

Vectra® enables enterprises to immediately detect and respond to cyber attacks across cloud, data center, IT and IoT networks. As the leader in network detection and response (NDR), Vectra uses AI to empower the enterprise SOC to automate threat discovery, prioritization, hunting and response. Vectra is Security that thinks®.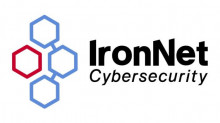 IronNet Cybersecurity is a global cybersecurity leader that is revolutionizing how enterprises, industries, and governments secure their networks

Check Point is a well known leader of software and hardware products for cyber security including next-generation cloud security solutions for network security, endpoint security, mobile security, data security, secure web gateway (SWG), remote access ZTNA, email security and Microsoft Office 365 email and extended Microsoft application security. When looking for a single-platform for to bundle in many cyber security products, consider Check Point as a valuable cybersecurity platform option.