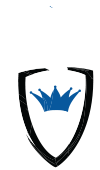 Ready to Schedule a Consultation?
Backup as a Service (BaaS)
Backup as a service (BaaS) is also known as cloud backups and is used for storing data remotely in the cloud and having the your BaaS provider provide and manage the necessary backup and recovery infrastructure, software, and support services. Using backup as a service enables businesses to eliminate capacity overprovisioning. Using a BaaS service can free up resources from infrastructure management so your business can focus on more valuable work. BaaS solutions are critical services to protect your business from cyber attacks.

Recovery Point Systems (RPS)
Disaster Recovery as a Service (DRaaS)
Backup as a Service (BaaS)
Recognized as a leader by Gartner for their DRaaS services.