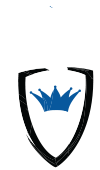 Ready to Schedule a Consultation?
What You Need To Know
Third-party risk management (TPRM) are the steps in place that evaluate, monitor and control all risks related to contracting third-party vendors. This process can also include internal access to intellectual property (IP), data points, operations, financial information, customer information, and other sensitive and/or critical information. Also known as Vendor Risk Management and IT Vendor Risk Management.

BitSight enhances the tactics and methods that organizations understand and manage security risk. BitSight is utilized by Fortune 500, top investment banks, cyber insurers and over 1,000 customers.

A supplier of a competitive third-party cyber risk management platform that identifies, evaluates, and monitors enterprise-level cyber security, CyberGRX sets the standard on automation and analytics to provide valuable solutions preventing security threats.

OneTrust is the #1 fastest growing and most widely used technology platform to help organizations be more trusted, and operationalize privacy, security, data governance, and compliance programs.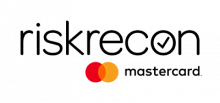 RiskRecon provides a SaaS platform that helps organizations more effectively manage the risk reality of increasingly interconnected IT ecosystems by delivering frequent, comprehensive and actionable security performance measurements.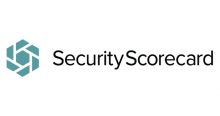 SecurityScorecard was founded in 2013 by Dr. Alex Yampolskiy and Sam Kassoumeh. Through their patented rating technology, SecurityScorecard creates an instant risk analysis and is used by over one thousand companies to self-monitor, evaluate third party risk, andn cyber insurance underwriting.

UpGuard delivers a well-rounded cyber risk solution by bringing together third-party security ratings, vendor questionaires, and cyber threat data.

AppOmni is a SaaS Security Management provider. AppOmni provides unprecedented data access visibility, management, and security of SaaS solutions, enabling organizations to secure mission-critical and sensitive data. AppOmni's solution offers patented technology that deeply scans APIs, security controls, and configuration settings to evaluate the current state of SaaS deployments and compare against best practices and business intent. With AppOmni, organizations can establish rules for data access, data sharing, and third-party applications that will be continuously and automatically validated.
AppOmni was named a 2021 SINET16 Innovator and one of Dark Reading's "11 Cybersecurity Vendors to Watch in 2021."

Black Kite pushes the limits on predictive insights, delivering the highest quality intelligence to help organizations make better risk decisions and improve the health and safety of the entire planet's cyber ecosystem.



Panorays is dedicated to eliminating third-party security risk so that companies worldwide can quickly and securely do business together.
We automate, accelerate and scale customers' vendor security evaluation and risk management process.