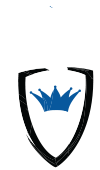 Ready to Schedule a Consultation?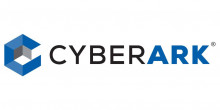 CyberArk leads the market in securing enterprises against cyber attacks that take cover behind insider privileges and attack critical enterprise assets

OneLogin by One Identity provides Identity and Access Management (IAM) solutions. OneLogin provides you with everything you need to secure your workforce, customers, and partners at a price that works with your budget. OneLogin secures over 5,500 customers worldwide, including Airbus, Stitch Fix, and AAA.





Beyond Identity is a security company solving an identity problem. FIDO2 certified and architected to deliver the highest assurance of identity and device security, we take the burden of security off of humans and enable enterprise zero trust authentication.

JumpCloud's open directory platform makes it possible to unify your technology stack across identity, access, and device management, in a cost-effective manner that doesn't sacrifice security or functionality.

Portnox offers cloud-native zero trust access control and cybersecurity essentials that enable agile, resource-constrained IT teams to proactively address today's most pressing security challenges: the rapid expansion of enterprise networks, the proliferation of connected device types, the increased sophistication of cyberattacks, and the shift to zero trust. Hundreds of companies have leveraged Portnox's award-winning security products to enforce powerful network access, endpoint risk monitoring and remediation policies to strengthen their organizational security posture. By eliminating the need for any on-premises footprint common among traditional information security systems, Portnox allows companies - no matter their size, geo-distribution, or networking architecture - to deploy, scale, enforce and maintain these critical zero trust security policies with unprecedented ease.

SecureAuth is a next-gen access management and authentication company that enables secure and passwordless, continuous authentication experience for employees, partners and customers. With the only solution that can be deployed in cloud, hybrid and on-premises environments, SecureAuth manages and protects access to applications, systems and data at scale, anywhere in the world.