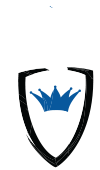 Ready to Schedule a Consultation?
Many SOAR platforms are using Artificial Intelligence - AI to their automate cyber security solution.

Anlyz provides its next-level security platform with an exceptional and experienced team. Their specialties in cybersecurity and business continuity sets them apart to provide trustworthy support.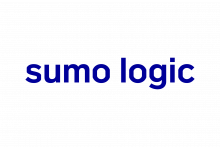 Sumo Logic is the pioneer in continuous intelligence, a new category of software, which enables organizations of all sizes to address the data challenges and opportunities presented by digital transformation, modern applications, and cloud computing


Shield Your Business From Cyber Attacks With Binary Defense Managed Detection and Response - MDR Solutions

Hunters is a group of cyber and technology experts with a mission to revolutionize security operations by combining data engineering, security expertise and layers of automation to expedite decision making,
helping security teams become attack-ready. Hunters infuses how attackers think and act into a platform that helps security operations see and stop attacks at their root.

ArmorPoint redefines the traditional approach to cybersecurity by combining network operations, security operations, and SIEM technology in one platform. Designed by cybersecurity experts and backed by 24/7/365 U.S.-based support, It's cloud-hosted SIEM technology and extended detection and response capabilities enables businesses to implement a highly-effective, scalable cybersecurity program. With customizable pricing available, every ArmorPoint plan offers a dynamic level of managed security services that support the risk management initiatives of all companies, regardless of available budget, talent, or time. ArmorPoint is developed and powered by Trapp Technology, a Phoenix-based IT managed services provider.

Blumira makes security easy and effective for SMBs and mid-market companies, helping them detect and respond to cybersecurity threats faster to stop breaches and ransomware. Meet compliance, save time on security tasks, and focus on real threats with Blumira.

LogRhythm uses machine learning and other techniques to surface advanced threats that might otherwise go unnoticed.
LogRhythm is the only SIEM designed to support the end-to-end threat detection and response workflow—what we call Threat Lifecycle Management™. Realize streamlined operations and lower total cost of ownership with our unified platform.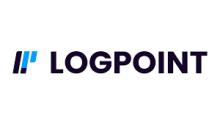 SIEM, SOAR, UEBA and Endpoint Security are converged for a precise, consistent, and efficient threat response.
Logpoint leverages advanced analytics, accelerated by Machine Learning to improve our customers' cybersecurity and automate their digital transformation. Logpoint's security analytics engine allows users to easily identify attacks, immediately respond and effectively report. With Logpoint, customers get a force multiplier for their security analysts to enhance the safety of critical business intelligence.

Cyber Fusion is purpose-built as an integrated platform, which includes award-winning TIP and SOAR products. Start with any solution or assemble a combination of solutions tailored to your needs.


Stay ahead of threats with our cyber fusion solutions for threat intelligence sharing and analysis, threat response, and security automation.



Splunk - Security Information & Event Management (SIEM)