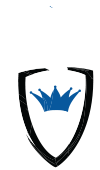 Ready to Schedule a Consultation?

Cloudflare is a global network designed to make everything you connect to the Internet secure, private, fast, and reliable

Imperva - Application, Data and Network Security Solutions

Imperva is a cyber security leader that helps organizations protect their data and all paths to it. Imperva protects all digital experiences, from business logic to APIs, microservices, and the data layer, and from vulnerable, legacy environments to cloud-first organizations. Imperva protects customers around the world trust Imperva to protect their applications, data, and websites from cyber attacks.