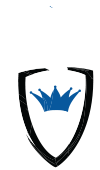 Ready to Schedule a Consultation?
Microsoft 365 Security Compliance Assessment
Microsoft 365 (Office 365) risk assessments are typically time consuming and complex. Get an evidence-based report that assesses your Microsoft 365 environment with 42 security checks based on CIS best practices.

Infocyte is a globally trusted leader in proactive threat detection, Microsoft 365 security compliance, and incident response.

Check Point is a well known leader of software and hardware products for cyber security including next-generation cloud security solutions for network security, endpoint security, mobile security, data security, secure web gateway (SWG), remote access ZTNA, email security and Microsoft Office 365 email and extended Microsoft application security. When looking for a single-platform for to bundle in many cyber security products, consider Check Point as a valuable cybersecurity platform option.