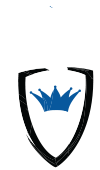 Ready to Schedule a Consultation?
What Are The Benefits Of Access Management?
Authentication
Authorization
ID Management
Single Sign-On
Trust and Security Auditing



Okta provides security connections within user authentication, password access, directory integration, and cross-application analysis.

OneLogin by One Identity provides Identity and Access Management (IAM) solutions. OneLogin provides you with everything you need to secure your workforce, customers, and partners at a price that works with your budget. OneLogin secures over 5,500 customers worldwide, including Airbus, Stitch Fix, and AAA.





Keeper Security is a Password Management SaaS Platform that helps you manage, protect and monitor all your organization's passwords, secrets and remote connections with zero-trust security.



1Password is trusted by more than 100,000 businesses to protect their data, 1Password gives you complete control over passwords and other sensitive business information.
1Passworkd is a key asset of the Identity and Access Management (IAM) stack, 1Password protects all employee accounts – even those you aren't aware of. Give employees secure access to any app or service and safely share everything you need to work together – including logins, documents, credit cards, and more – while keeping everything else private.
1Password is easy to deploy and integrates with Azure AD, Okta, OneLogin, and Slack, so you can automatically provision employees using the systems you already trust. It's simple to manage and fits seamlessly into your team's workflow, so you can secure your business without compromising productivity.

LastPass is a Password Management SaaS solution that provides password and identity management solutions that are convenient, easy to manage and effortless to use, helping more than 30 million users organize and protect their online lives. From enterprise password management and single sign-on to adaptive multi-factor authentication, LastPass Business gives superior control to IT and frictionless access to 85,000 businesses.