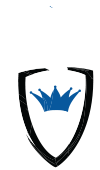 Ready to Schedule a Consultation?
What Are The Benefits Of Access Management?
Authentication
Authorization
ID Management
Single Sign-On
Trust and Security Auditing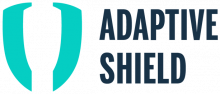 Adaptive Shield provides enterprises a continuous, automated solution and built-in knowledge base that makes native SaaS security possible and easy

Okta provides security connections within user authentication, password access, directory integration, and cross-application analysis.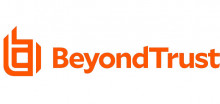 BeyondTrust is a global leader in Privileged Access Management (PAM), empowering companies to protect and manage their entire universe of privileges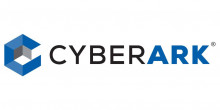 CyberArk leads the market in securing enterprises against cyber attacks that take cover behind insider privileges and attack critical enterprise assets

OneLogin by One Identity provides Identity and Access Management (IAM) solutions. OneLogin provides you with everything you need to secure your workforce, customers, and partners at a price that works with your budget. OneLogin secures over 5,500 customers worldwide, including Airbus, Stitch Fix, and AAA.





Keeper Security is a Password Management SaaS Platform that helps you manage, protect and monitor all your organization's passwords, secrets and remote connections with zero-trust security.



1Password is trusted by more than 100,000 businesses to protect their data, 1Password gives you complete control over passwords and other sensitive business information.
1Passworkd is a key asset of the Identity and Access Management (IAM) stack, 1Password protects all employee accounts – even those you aren't aware of. Give employees secure access to any app or service and safely share everything you need to work together – including logins, documents, credit cards, and more – while keeping everything else private.
1Password is easy to deploy and integrates with Azure AD, Okta, OneLogin, and Slack, so you can automatically provision employees using the systems you already trust. It's simple to manage and fits seamlessly into your team's workflow, so you can secure your business without compromising productivity.

LastPass is a Password Management SaaS solution that provides password and identity management solutions that are convenient, easy to manage and effortless to use, helping more than 30 million users organize and protect their online lives. From enterprise password management and single sign-on to adaptive multi-factor authentication, LastPass Business gives superior control to IT and frictionless access to 85,000 businesses.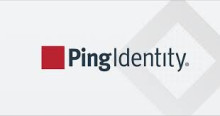 Ping Identity champions identity security to enable secure, extraordinary digital experiences.

Our solutions were built to support the scale, flexibility and resiliency required by enterprise-level IT teams. With 99.99% uptime and over 3 billion identities under management, we're the only identity vendor that's proven to champion the scale, performance and security of large enterprises.
Identity is at the core of every great digital experience and the key to digital transformation. That's why we champion your unique identity needs. We give you the tools to offer your users the right access at the right times no matter how they connect with you.



Authomize was founded by a group of seasoned and visionary entrepreneurs who identified the challenges IT and Security teams face in managing and securing authorizations in today's complex environment. Authomize goal is to allow organizations to manage and secure today's complex environment without compromising on productivity or security.
Authomize empowers organizations to enact identity-first security by detecting, investigating, and responding to identity and access threats. Our customers protect their critical IAM solutions and cloud environments from account takeover, insider threats, and privilege escalations.


Whether in the cloud or on-premise, Delinea's solutions are readily customizable, scalable for growth, and powerful enough to secure your organization no matter its PAM maturity.
Delinea provides security that's invisible to the user, while simultaneously providing IT and security teams with the extended privileged access controls they require without excess complexity.



Founded in 2003, WALLIX is the first European cybersecurity software vendor to be publicly traded, listed on the Euronext since 2015 (code: ALLIX). As a leader in the Privileged Access Management market and with a strategy based on innovation and agility, WALLIX offers a suite of open-ended solutions which are resilient, easy to use, and fast to deploy.

WALLIX protects identities and access to IT infrastructure, applications, and data. Specializing in Privileged Access Management, WALLIX solutions ensure compliance with the latest IT security standards and protect against cyber-attacks, theft and data leaks linked to stolen credentials and elevated privileges to sensitive company assets.




Beyond Identity is a security company solving an identity problem. FIDO2 certified and architected to deliver the highest assurance of identity and device security, we take the burden of security off of humans and enable enterprise zero trust authentication.

JumpCloud's open directory platform makes it possible to unify your technology stack across identity, access, and device management, in a cost-effective manner that doesn't sacrifice security or functionality.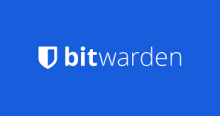 Protect your online data using a password manager you can trust. Bitwarden conducts regular third-party security audits and is compliant with GDPR, SOC 2, HIPAA, Privacy Shield, and CCPA standards.
Drive collaboration, boost productivity, and experience the power of open source with Bitwarden, the easiest way to secure all your passwords and sensitive information


Millions of users around the world, including many of the world's largest organizations, trust Bitwarden to protect their online information using a transparent, open source approach to password management.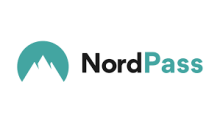 Developed by the security experts behind NordVPN, NordPass is a secure, easy-to-use password manager purpose-built for a smoother and safer online experience. Besides your login credentials, you can also use NordPass to securely store and access your credit card details, secure notes, and personal information. Everything you keep in NordPass is protected by advanced encryption algorithms.

Our mission is to develop affordable digital security products with a passion for detail: simpler, nicer, faster and safer.


Nordpass Personal -
All of your passwords, credit cards, and personal info in a single secure place.
Nordpass Business -
Drive growth and productivity with the NordPass password manager for business.
No-limit, end-to-end encrypted storage of credentials, credit cards, notes, and personal information means access to everything you need from one safe place.





SecureAuth is a next-gen access management and authentication company that enables secure and passwordless, continuous authentication experience for employees, partners and customers. With the only solution that can be deployed in cloud, hybrid and on-premises environments, SecureAuth manages and protects access to applications, systems and data at scale, anywhere in the world.

The team at ThreatLocker® has been developing cybersecurity tools for decades, including programs to enhance email and content security, and this is our most innovative and ambitious cybersecurity solution yet. We developed this unique cybersecurity system because we believe that organizations should have complete control of their networks and should not have to live in fear of the next malware attack.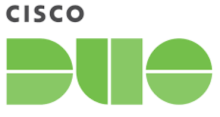 Duo Security (now a part of Cisco Systems), is best known for their Multi-Factor Authentication (MFA) and Single Sign-On (SSO) products. Duo is an Identity Access Management cloud-based software service that helps protect your Identity, Apps, and Devices.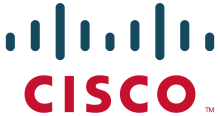 Cisco Secure provides seamless interoperability with third-party technologies through a broad portfolio of technologies that work together. As a result, visibility is unified, automation is automated, and defenses are strengthened. Using the Cisco SecureX platform, the products listed below enable a secure network, endpoints, cloud edge, and applications.

Identity Access Management Security - IAM Security
End-to-End Identity Security Platform
Continuous Identity Discovery of privileged identities known as nonhuman identities (NHIs)