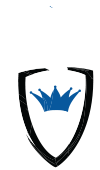 Ready to Schedule a Consultation?
Business attack surfaces have rapidly increased due to the rapid adoption of cloud solutions. Cyber security teams are looking for tools that help identify, detect and protect their attack surface. CAASM - Cyber Asset Attack Surface Management solutions and tools help business gain more visibility into their cloud and private IT based assets in order to reduce their attack surface risk.



Axonius specializes in cybersecurity asset management supplying security policies and solutions to correct security gaps, threats, vulnerabilities, and emergency incident response through seamless integration of IT, security and operation management platforms.