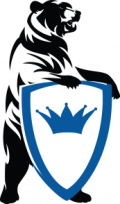 Make Better Cyber Decisions

CYBER BUYER ® is a dedicated cyber security Cloud and SaaS security aggregator and reseller. We specialize in cyber security solutions, helping businesses procure and implement new and emerging Cloud and SaaS Security solutions as an authorized vale added reseller (VAR) with over 200 Independent Software Vendor (ISV) solutions and managed security services to choose from.

Collectively our advisors have over 100 years of combined technology industry experience. We have invested in strategic resources and relationships needed for our clients to successfully navigate the ever-changing world of cyber security solutions and service providers.

Technology sales and implementation continue to change dramatically and the Cyber Security marketplace is more complex and congested with more vendors and suppliers than ever before.

CYBER BUYER ® empowers our business clients, giving them exclusive access to our thoroughly vetted Security Software Solution Portfolio of Independent Software Vendors (ISV).

Mike Charobee is the founder of CYBER BUYER®. He is also the founder of the The Cyber Breakfast Club™ and COYOTE BROWN™.

The Cyber Breakfast Club™, is a private cyber security breakfast group that connects cyber security leaders across the country over breakfast each month. The fastest growing cyber security breakfast club in the United States.

COYOTE BROWN™, is a cyber security consulting firm composed of highly experienced strategic cyber security advisors and consultants helping clients maintain a healthy cyber security posture. A leader in vCISO services.

Our cyber security brokers are just one click away.

Let us help you find the right cyber security product fast.
CAN'T WAIT!! NEED HELP NOW? Call us direct at 980.729.6328 x101
Ready to Schedule a Briefing?
Click here to access our online calendar.