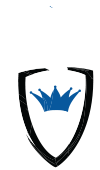 Ready to Schedule a Consultation?
What You Need To Know
A Vendor Risk Assessment strategizes with a company to know the types of risks they are impacted by as they utilize third party vendors' services and/or products. Various risk types are associated and vetted, including cybersecurity, information security, and compliance.
Who Requires It?
Any organization that uses third party vendors to assist in company operations.
Assessment
Three major factors are to be considered during a Vendor Risk Management Assessment: Identify the threat(s), determine the vulnerability of the system being attacked, supply value to the risk. Benefits include reducing long-term costs, formatting and establishing the Vendor Risk Management Assessment process for future use, avoiding possible data breaches and compliance issues; minimizing systems downtime and data loss

BitSight enhances the tactics and methods that organizations understand and manage security risk. BitSight is utilized by Fortune 500, top investment banks, cyber insurers and over 1,000 customers.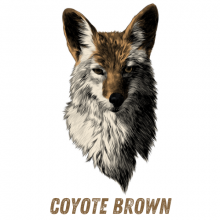 We are a Cyber Security Consulting & Advisory Firm composed of highly experienced strategic cybersecurity advisors and consultants helping clients maintain a healthy cyber security posture.

A supplier of a competitive third-party cyber risk management platform that identifies, evaluates, and monitors enterprise-level cyber security, CyberGRX sets the standard on automation and analytics to provide valuable solutions preventing security threats.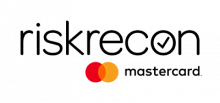 RiskRecon provides a SaaS platform that helps organizations more effectively manage the risk reality of increasingly interconnected IT ecosystems by delivering frequent, comprehensive and actionable security performance measurements.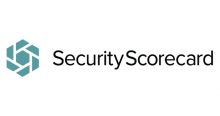 SecurityScorecard was founded in 2013 by Dr. Alex Yampolskiy and Sam Kassoumeh. Through their patented rating technology, SecurityScorecard creates an instant risk analysis and is used by over one thousand companies to self-monitor, evaluate third party risk, andn cyber insurance underwriting.

UpGuard delivers a well-rounded cyber risk solution by bringing together third-party security ratings, vendor questionaires, and cyber threat data.

As cyber-threats and regulatory mandates continue to expand, organizations are challenged by the difficulties of implementing effective cybersecurity and compliance programs. With Apptega, organizations of all sizes, including Fortune 500 enterprises and Managed Security Service Providers (MSSPs), are simplifying cybersecurity and compliance management.
Apptega is at the intersection of simple user experiences and patent-pending technology, providing an innovative platform paired with industry frameworks to build, manage and report great cybersecurity.

Panorays is dedicated to eliminating third-party security risk so that companies worldwide can quickly and securely do business together.
We automate, accelerate and scale customers' vendor security evaluation and risk management process.