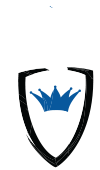 Ready to Schedule a Consultation?

Avanan catches the advanced attacks that evade default and advanced security tools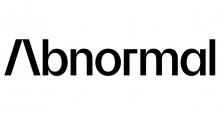 Abnormal provides total protection against the widest range of attacks including phishing, malware, ransomware, social engineering, executive impersonation, supply chain compromise, internal account compromise, spam, and graymail.

Minimizing your organization's risk with a defense-in-depth approach to email security, detecting and destroying targeted BEC and spearphishing attacks.

Check Point is a well known leader of software and hardware products for cyber security including next-generation cloud security solutions for network security, endpoint security, mobile security, data security, secure web gateway (SWG), remote access ZTNA, email security and Microsoft Office 365 email and extended Microsoft application security. When looking for a single-platform for to bundle in many cyber security products, consider Check Point as a valuable cybersecurity platform option.

Tessian is a cloud email security service that intelligently protects businesses around the world against advanced threats and data loss on email, while coaching your staff about security threats in-the-moment. Tessian uses machine learning and behavioral data science to automatically stops threats that evade legacy Secure Email Gateways, including advanced phishing attacks, business email compromise, accidental data loss and insider threats. Tessian's intelligent approach not only strengthens email security but also builds smarter security cultures in the modern enterprise.
Founded in 2013, Tessian is backed by legendary investors such as March Capital, Sequoia, Accel and Balderton, and has been recognized as one of Fast Company's Most Innovative Companies for 2022.

SlashNext was founded in 2015 during a significant rise in phishing, morphing payloads, and a very strong belief that phishing would grow from email into a multi-channel problem and become the number one cyber threat to organizations. There was a recognition that something needed to change.
Atif Mushtaq, the visionary founder behind SlashNext and one of the main architects of FireEye's core malware sandbox technology, recognized phishing detection, like malware, needed to move from signature-based reputation techniques to behavioral analysis. What was needed was a faster, more automated, and accurate approach to phishing detection. With that knowledge, SlashNext built an Artificial Intelligence (AI) phishing detection engine with virtual browsers and behavioral analysis using computer vision, natural language processing, and several machine-learning classifiers to detect and stop well-crafted multi-payload phishing attacks delivered multiple communication channels, including legitimate infrastructure.
Today, as humans have moved completely to the cloud, using apps, browsers and mobile devices to communicate with work, family, and friends, SlashNext is uniquely positioned to stop multi-channel phishing and human hacking