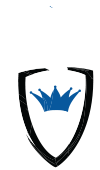 Ready to Schedule a Consultation?
Stop Automated Bot Attacks!
Detect and Protect your business from malicious internet bots and web robots, other wise know as bots with Bot Security Solutions.
Account Takeover
Brand Protection

Carding
Denial of Inventory
E-Commerce
Fraud Protection
IT and Infrastructure Protection
Marketing Protection
Security Protection
Skewed Analytics
Web Scraping

Imperva - Application, Data and Network Security Solutions

Imperva is a cyber security leader that helps organizations protect their data and all paths to it. Imperva protects all digital experiences, from business logic to APIs, microservices, and the data layer, and from vulnerable, legacy environments to cloud-first organizations. Imperva protects customers around the world trust Imperva to protect their applications, data, and websites from cyber attacks.

PerimeterX is the leading provider of solutions that detect and stop the abuse of identity and account information on the web. Its cloud-native solutions detect risks to your web applications and proactively manage them, freeing you to focus on growth and innovation. The world's largest and most reputable websites and mobile applications count on PerimeterX to safeguard their consumers' digital experience while disrupting the lifecycle of web attacks.

HUMAN is a Bot Security SaaS platform that protects enterprises from bot attacks to keep digital experiences human. HUMAN has one of the most advanced Human Verification Engine that protects applications, APIs and digital media from bot attacks, preventing losses and improving the digital experience for real humans. Today HUMAN verifies the humanity of more than 10 trillion interactions per week for some of the largest companies and internet platforms.