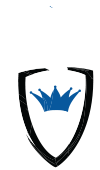 Ready to Schedule a Consultation?

Keeper Security is a Password Management SaaS Platform that helps you manage, protect and monitor all your organization's passwords, secrets and remote connections with zero-trust security.



1Password is trusted by more than 100,000 businesses to protect their data, 1Password gives you complete control over passwords and other sensitive business information.
1Passworkd is a key asset of the Identity and Access Management (IAM) stack, 1Password protects all employee accounts – even those you aren't aware of. Give employees secure access to any app or service and safely share everything you need to work together – including logins, documents, credit cards, and more – while keeping everything else private.
1Password is easy to deploy and integrates with Azure AD, Okta, OneLogin, and Slack, so you can automatically provision employees using the systems you already trust. It's simple to manage and fits seamlessly into your team's workflow, so you can secure your business without compromising productivity.

LastPass is a Password Management SaaS solution that provides password and identity management solutions that are convenient, easy to manage and effortless to use, helping more than 30 million users organize and protect their online lives. From enterprise password management and single sign-on to adaptive multi-factor authentication, LastPass Business gives superior control to IT and frictionless access to 85,000 businesses.

Dashlane puts all your passwords, payments, and personal info in one place that only you control. So you can use them instantly. Securely. Exactly when you need them.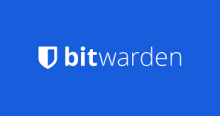 Protect your online data using a password manager you can trust. Bitwarden conducts regular third-party security audits and is compliant with GDPR, SOC 2, HIPAA, Privacy Shield, and CCPA standards.
Drive collaboration, boost productivity, and experience the power of open source with Bitwarden, the easiest way to secure all your passwords and sensitive information


Millions of users around the world, including many of the world's largest organizations, trust Bitwarden to protect their online information using a transparent, open source approach to password management.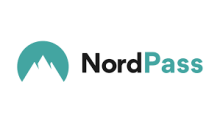 Developed by the security experts behind NordVPN, NordPass is a secure, easy-to-use password manager purpose-built for a smoother and safer online experience. Besides your login credentials, you can also use NordPass to securely store and access your credit card details, secure notes, and personal information. Everything you keep in NordPass is protected by advanced encryption algorithms.

Our mission is to develop affordable digital security products with a passion for detail: simpler, nicer, faster and safer.


Nordpass Personal -
All of your passwords, credit cards, and personal info in a single secure place.
Nordpass Business -
Drive growth and productivity with the NordPass password manager for business.
No-limit, end-to-end encrypted storage of credentials, credit cards, notes, and personal information means access to everything you need from one safe place.