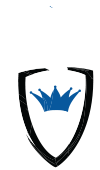 Ready to Schedule a Consultation?
What You Need To Know
SOC 2 is an auditing compliance procedure that confirms your data is securely protected and managed by your service providers. As SOC 1 reports on vendor systems that are secured correctly, SOC 2 reports on how effective those systems are compared to your operation strategies.
Framework
SOC 2 is built around five trust pillars: security, availability, processing integrity, confidentiality and privacy.

360 SOC provides security compliance and sourcing consulting services.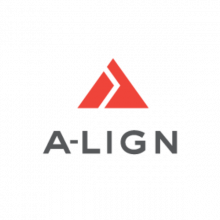 A-LIGN offers comprehensive expertise and consulting for every set of compliance objectives and makes your specific path our priority.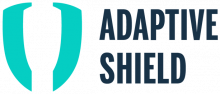 Adaptive Shield provides enterprises a continuous, automated solution and built-in knowledge base that makes native SaaS security possible and easy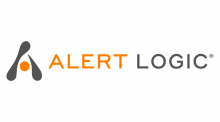 Alert Logic's Managed Detection and Response (MDR) platform focuses exceptional performance in around-the-clock security in cyber attack protection.


Arctic Wolf provides 24/7 customized cybersecurity through its cloud-native Arctic Wolf Platform for Managed Detection and Response (MDR), Managed Risk, and Managed Clound Monitoring. The Arctic Wolf team provides continuous monitoring, detection, and support to mitigate risk and vulnerabilities.

Assure Professional specializes in providing cybersecurity, assurance, and compliance solutions. With a unique service, they provide due diligence, private equity, accounting services, and compliance connection programs for SOC 1 (formerly SSAE 16) Audits, Soc 2 + HITRUST Audits, SOC SOC Readiness Assessments, SOC for Cybersecurity, SOC for Vendor Supply Chain, ISO 27001 Assessments and HIPAA/HITECH Assessments.

A unique data security solution specializing in data protection. Atakama provides file-level encryption and customizable security policies to compliment a variety of business requirements.‍

Axonius specializes in cybersecurity asset management supplying security policies and solutions to correct security gaps, threats, vulnerabilities, and emergency incident response through seamless integration of IT, security and operation management platforms.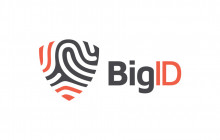 Data is the critical factor for all businesses - not just to persevere, but to continue to innovate.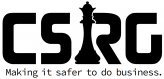 Through mimicking hacking techniques, our experts continuously examine Tactics, Techniques, and Procedures (TTPs) to strengthen security infrastructures. The Incident Response assessment process ensures accurate tactics on resolving incidents.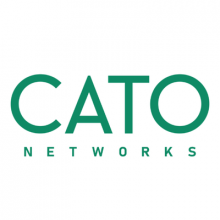 Cato Networks developed the world's first SASE platform by combining SD-WAN and network security. Customers utilizing Cato's services can securely access multiple applications throughout their network, provide a top-level secure branch internet, and sync cloud datacenters and mobile users into a zero-trust architecture.

Centripetal invented the Threat Intelligence Gateway and leverages its technologies to deliver CleanINTERNET, a comprehensive intelligence-led cyber service.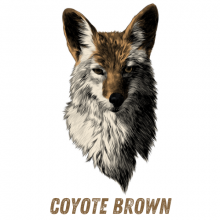 We are a Cyber Security Consulting & Advisory Firm composed of highly experienced strategic cybersecurity advisors and consultants helping clients maintain a healthy cyber security posture.

CRITICALSTART is leading the way in Managed Detection and Response (MDR) services.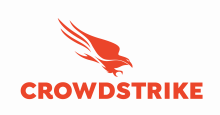 CrowdStrike is a US-based company that provides cloud workload, endpoint security, threat intelligence, and cyberattack response serrvices.

A supplier of a competitive third-party cyber risk management platform that identifies, evaluates, and monitors enterprise-level cyber security, CyberGRX sets the standard on automation and analytics to provide valuable solutions preventing security threats.

CyberProof is a security services company that intelligently manages your incident detection and response.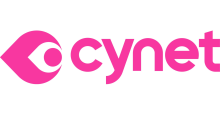 Cynet is a pioneer and leader in advanced threat detection and response

Darktrace is a leader in cyber AI solutions and creator of the Autonomous Response technology.

Dean Dorton assists clients through strategic business levels within audit, tax, business management, consulting and technology solutions utilizing innovative cloud solutions.


Fortinet secures all types of business worldwide, from SMB to enterprises and government organizations, providing network security solutions.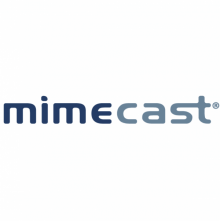 Mimecast provides cybersecurity email protection globally, reigniting brand trust while reinforcing business IT resilience. The Mimecast cloud suite stretches from email to web security, training, data protection, uptime assurance and other services when matched against security attacks, human missteps, and technology failures.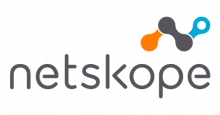 Made in America, Netskope provides security applications through cloud-native solutions to companies needing security protection.

Okta provides security connections within user authentication, password access, directory integration, and cross-application analysis.

OneTrust is the #1 fastest growing and most widely used technology platform to help organizations be more trusted, and operationalize privacy, security, data governance, and compliance programs.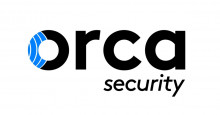 Get Agentless, Workload-Deep, Context-Aware Security and Compliance for AWS, Azure, and GCP.
Detect and prioritize cloud security risk – in minutes, not months.


Proofpoint supplies problem-solving cybersecurity and compliance services protecting companies and their customers throughout email, websites, cloud services and social media.

Rackspace manages applications, data, security networks, that assists companies transition to cloud technology and excel in its usage. With customer success as its priority, Rackspace extends its passion to experts to deliver the best customer service experience.

Rapid7 is trusted and depended on around the world to provide advanced technology, services, and in-depth research for complex vulnerabilities and cyberattacks affecting security teams.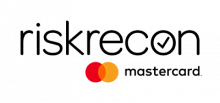 RiskRecon provides a SaaS platform that helps organizations more effectively manage the risk reality of increasingly interconnected IT ecosystems by delivering frequent, comprehensive and actionable security performance measurements.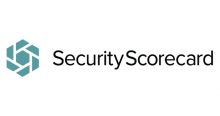 SecurityScorecard was founded in 2013 by Dr. Alex Yampolskiy and Sam Kassoumeh. Through their patented rating technology, SecurityScorecard creates an instant risk analysis and is used by over one thousand companies to self-monitor, evaluate third party risk, andn cyber insurance underwriting.

Silent Breach provides network security and digital asset protection services, allowing companies to continue their business without experiencing consumer fallout and financial loss due to IT vulnerabilities.

Strike Graph customers earn audited SOC2 security certifications with confidence.

TrustedSec is an IT security consulting netowork with expertise in strategized risk-management that asissts companies in preventing and defending against cyber threats.

UpGuard delivers a well-rounded cyber risk solution by bringing together third-party security ratings, vendor questionaires, and cyber threat data.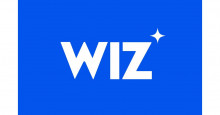 Wiz is a new approach to cloud security that finds the most critical risks and infiltration vectors with complete coverage across the full stack of multi-cloud environments.

Zscaler is a global leader in transforming organizational infrustructure into a cloud and mobile-first network. They provide enhanced, cloud-based solutions to users, networks and devices throughout more than 185 countries.

Their highly-skilled practitioners are trained to meet clients where they are – whether that be in the midst of a crisis or proactively seeking cybersecurity services.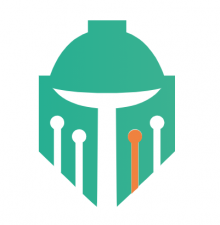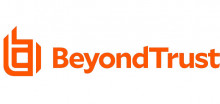 BeyondTrust is a global leader in Privileged Access Management (PAM), empowering companies to protect and manage their entire universe of privileges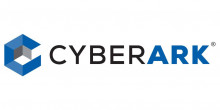 CyberArk leads the market in securing enterprises against cyber attacks that take cover behind insider privileges and attack critical enterprise assets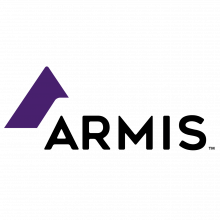 Armis is the first agentless, enterprise-class security platform to address the new threat landscape of unmanaged and IoT devices.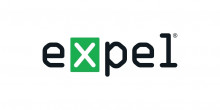 Expel - Transparent SaaS (SOC as a Service)

OneLogin by One Identity provides Identity and Access Management (IAM) solutions. OneLogin provides you with everything you need to secure your workforce, customers, and partners at a price that works with your budget. OneLogin secures over 5,500 customers worldwide, including Airbus, Stitch Fix, and AAA.





ZeroFOX provides enterprises AI-powered protection, intelligence and disruption to identify and dismantle external threats across the public attack surface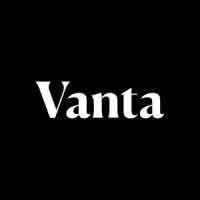 Automated security monitoring for compliance certifications: SOC 2, HIPAA, and ISO 27001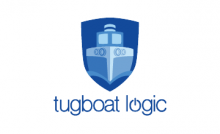 Like the immortal tugboat, we're passionate about guiding you through the rough seas of information security and privacy into the calm waters of proven policies, practices and compliance.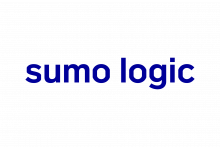 Sumo Logic is the pioneer in continuous intelligence, a new category of software, which enables organizations of all sizes to address the data challenges and opportunities presented by digital transformation, modern applications, and cloud computing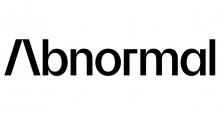 Abnormal provides total protection against the widest range of attacks including phishing, malware, ransomware, social engineering, executive impersonation, supply chain compromise, internal account compromise, spam, and graymail.

Cloudflare is a global network designed to make everything you connect to the Internet secure, private, fast, and reliable

Empower productivity. Protect data. Stop Insider Risk.

A CYBERSECURITY SOLUTION PROTECTING YOUR ENVIRONMENT 24/7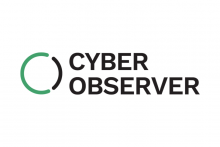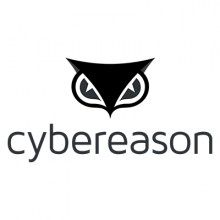 Cybereason provides cyber attack protection that unifies security from the endpoint, to the enterprise, to everywhere the battle moves. Cybereason's Defense Platform combines the industry's top-rated detection and response (EDR and XDR), next-gen anti-virus (NGAV), and proactive threat hunting to deliver context-rich analysis of every element of a MalOp (malicious operation). Cybereason is a privately held, international company headquartered in Boston with customers in more than 40 countries.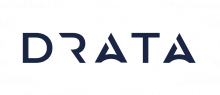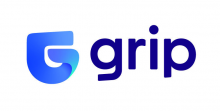 Gartner has named SaaS Security Posture Management (SSPM) as a MUST HAVE solution to continuously assess security risks and manage the SaaS applications' security posture. Another category Grip supports it the new SaaS Security Control Plane (SSCP) category.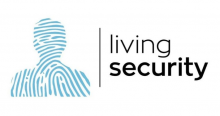 Living Security is trusted by security-minded organizations like CVS Health, MasterCard, Verizon, MassMutual, Biogen, AmerisourceBergen, Hewlett Packard, JP Morgan, and Target.


Check Point is a well known leader of software and hardware products for cyber security including next-generation cloud security solutions for network security, endpoint security, mobile security, data security, secure web gateway (SWG), remote access ZTNA, email security and Microsoft Office 365 email and extended Microsoft application security. When looking for a single-platform for to bundle in many cyber security products, consider Check Point as a valuable cybersecurity platform option.

Noname Security is taking a complete, proactive approach to API Security.
Noname works with 20% of the Fortune 500 and covers the entire API security scope across three pillars — Posture Management, Runtime Security, and API Security Testing.
Noname Security is backed by leading venture capital firms, including Lightspeed, Georgian, The Syndicate Group (TSG), Forgepoint, Next47, Insight Partners, and Cyberstarts, and has raised $220M, achieving "unicorn" status only one year out of stealth.
Noname Security is privately held, remote-first with headquarters in Silicon Valley, and offices in Tel Aviv and Amsterdam.

Salt Security is an API Security SaaS provider. They offer an API Threat Protection solution focused on securing the ubiquitous APIs connecting everything from web and mobile applications to microservices and IoT devices. These are the APIs that you develop and own and are at the core of connecting your applications and data.
Powered by Salt Security's AI-based Big Data engine and Holistic Detection architecture, only Salt Security:
--Discovers all your APIs and the sensitive data they expose
--Pinpoints and stops attackers during reconnaissance
--Eliminates API vulnerabilities to strengthen your security posture
Salt Security was founded in 2016 by alumni of the Israeli Defense Forces (IDF) to deliver the first, patented API Protection platform to secure APIs. Salt Security deploys in minutes, automatically learns your unique APIs, and requires no configuration or customization to help you protect and improve your API security.
In our Series D round, we raised $140M at a valuation of $1.4 billion. Led by CapitalG, Alphabet's independent growth fund, the round included participation from all existing investors, including Sequoia Capital, Y Combinator, Tenaya Capital, S Capital VC, Advent International, Alkeon Capital, and DFJ Growth.

42Crunch provides continuous API security. Their unique developer-first API security platform enables developers build and automate security into their API development pipeline and gives security teams full visibility and control of security policy enforcement throughout the API lifecycle. 42Crunch enables a seamless DevSecOps' experience that reduces governance costs and accelerates the rollout of secure APIs.

AppOmni is a SaaS Security Management provider. AppOmni provides unprecedented data access visibility, management, and security of SaaS solutions, enabling organizations to secure mission-critical and sensitive data. AppOmni's solution offers patented technology that deeply scans APIs, security controls, and configuration settings to evaluate the current state of SaaS deployments and compare against best practices and business intent. With AppOmni, organizations can establish rules for data access, data sharing, and third-party applications that will be continuously and automatically validated.
AppOmni was named a 2021 SINET16 Innovator and one of Dark Reading's "11 Cybersecurity Vendors to Watch in 2021."

Keeper Security is a Password Management SaaS Platform that helps you manage, protect and monitor all your organization's passwords, secrets and remote connections with zero-trust security.



1Password is trusted by more than 100,000 businesses to protect their data, 1Password gives you complete control over passwords and other sensitive business information.
1Passworkd is a key asset of the Identity and Access Management (IAM) stack, 1Password protects all employee accounts – even those you aren't aware of. Give employees secure access to any app or service and safely share everything you need to work together – including logins, documents, credit cards, and more – while keeping everything else private.
1Password is easy to deploy and integrates with Azure AD, Okta, OneLogin, and Slack, so you can automatically provision employees using the systems you already trust. It's simple to manage and fits seamlessly into your team's workflow, so you can secure your business without compromising productivity.

LastPass is a Password Management SaaS solution that provides password and identity management solutions that are convenient, easy to manage and effortless to use, helping more than 30 million users organize and protect their online lives. From enterprise password management and single sign-on to adaptive multi-factor authentication, LastPass Business gives superior control to IT and frictionless access to 85,000 businesses.

Tessian is a cloud email security service that intelligently protects businesses around the world against advanced threats and data loss on email, while coaching your staff about security threats in-the-moment. Tessian uses machine learning and behavioral data science to automatically stops threats that evade legacy Secure Email Gateways, including advanced phishing attacks, business email compromise, accidental data loss and insider threats. Tessian's intelligent approach not only strengthens email security but also builds smarter security cultures in the modern enterprise.
Founded in 2013, Tessian is backed by legendary investors such as March Capital, Sequoia, Accel and Balderton, and has been recognized as one of Fast Company's Most Innovative Companies for 2022.

Neosec is an API Security Solution helping your business protect your APIs from business abuse and data theft.

runZero brings together the best of IT, security and networking technology to deliver amazing network discovery and asset inventory capabilities for modern enterprises. If your looking to cyber security asset discovery and management tools, look no further than runZero for your network discovery and asset inventory platform.

Imperva - Application, Data and Network Security Solutions

Imperva is a cyber security leader that helps organizations protect their data and all paths to it. Imperva protects all digital experiences, from business logic to APIs, microservices, and the data layer, and from vulnerable, legacy environments to cloud-first organizations. Imperva protects customers around the world trust Imperva to protect their applications, data, and websites from cyber attacks.

PerimeterX is the leading provider of solutions that detect and stop the abuse of identity and account information on the web. Its cloud-native solutions detect risks to your web applications and proactively manage them, freeing you to focus on growth and innovation. The world's largest and most reputable websites and mobile applications count on PerimeterX to safeguard their consumers' digital experience while disrupting the lifecycle of web attacks.

HUMAN is a Bot Security SaaS platform that protects enterprises from bot attacks to keep digital experiences human. HUMAN has one of the most advanced Human Verification Engine that protects applications, APIs and digital media from bot attacks, preventing losses and improving the digital experience for real humans. Today HUMAN verifies the humanity of more than 10 trillion interactions per week for some of the largest companies and internet platforms.

Recovery Point Systems (RPS)
Disaster Recovery as a Service (DRaaS)
Backup as a Service (BaaS)
Recognized as a leader by Gartner for their DRaaS services.

Shield Your Business From Cyber Attacks With Binary Defense Managed Detection and Response - MDR Solutions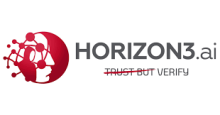 We are a mix of US Special Operations, US National Security, and cybersecurity industry veterans. Our mission is to "turn the map around" – using the attacker's perspective to help enterprises prioritize defensive efforts.
Founded in 2019, Horizon3.ai is headquartered in San Francisco, CA, and 100% made in the USA.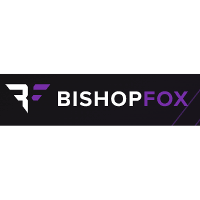 We've been in the offensive security space for almost two decades and are proud to be home to the innovators, engineers, and exploit writers behind some of the most popular security tools and research out there.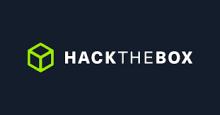 Hack The Box is a leading gamified cybersecurity upskilling, certification, and talent assessment software platform enabling individuals, businesses, government institutions, and universities to sharpen their offensive and defensive security expertise.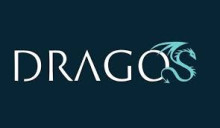 Dragos was founded by renowned ICS/OT practitioners who have defeated adversaries for the U.S. government, ally nations, and global firms. Today, Dragos is on a mission to protect the world's most critical infrastructure and safeguard civilization. We know that's a mission you can get behind

The Dragos Platform gives you visibility into your ICS/OT assets, vulnerabilities, threats, and response actions, and supports you with forensics and OT-specific playbooks.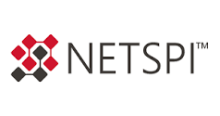 NetSPI is a penetration testing company that is transforming the cyber security testing industry with tech-enabled services and prevention-based cyber security techniques. Global enterprises choose NetSPI's penetration testing service to test their applications, networks, and cloud infrastructure at scale and manage their attack surfaces.

Zimperium, Inc. is a global leader in mobile device and app security, offering real-time, on-device protection against both known and unknown threats on Android, iOS and Chromebook endpoints. The company was founded under the premise that the then current state of mobile security was insufficient to solve the growing mobile security problem. At the time, most mobile security was a port from traditional endpoint security technologies.
4055 Valley View
Dallas, TX 75244
US Toll Free: 844-601-6760
International: +1.415.992.8922
General: info@zimperium.com
Press: pr@zimperium.com
Compliance Hotline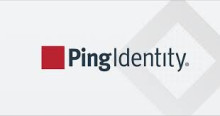 Ping Identity champions identity security to enable secure, extraordinary digital experiences.

Our solutions were built to support the scale, flexibility and resiliency required by enterprise-level IT teams. With 99.99% uptime and over 3 billion identities under management, we're the only identity vendor that's proven to champion the scale, performance and security of large enterprises.
Identity is at the core of every great digital experience and the key to digital transformation. That's why we champion your unique identity needs. We give you the tools to offer your users the right access at the right times no matter how they connect with you.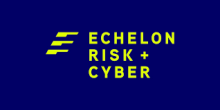 Echelon was born from the idea that cybersecurity isn't something that a professional services firm can just dabble in. Cybersecurity, privacy and technology risk present major threats that disrupt our way of life. That threat is constantly evolving, so we are too. We see it as our calling to stem the tide. We are all in. While other cybersecurity professional services firms tout what they do, few can articulate why they do it. We know exactly what drives us - protecting your basic right to security and privacy.
Our origin story begins with our name. The echelon formation creates a staggered but unified front, used to successfully provide excellent range of vision and protection to each participant. From our name, to how we conduct and manage ourselves on a day-to-day basis, we are built to be that trusted ally.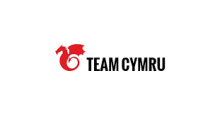 Since 2005, Team Cymru's mission has been to save and improve lives by working with security teams around the world, enabling them to track and disrupt the most advanced bad actors and malevolent infrastructures.

No-Cost Community Service
We deliver comprehensive visibility into global cyber threat activity and are a key source of intelligence for many cyber security and threat intelligence vendors. Our Community Services division provides no-cost threat detection and intelligence to network operators, hosting providers and more than 140 CSIRT teams across 86+ countries.

Commercial Solutions
We give enterprise clients comprehensive visibility into global cyber threats, and we're the key source of intelligence for many cyber security and threat intelligence vendors. Security teams rely on our Pure Signal™ platform to close detection gaps, accelerate incident response, and detect threats and vulnerabilities across their entire enterprise and third-party ecosystems.

Team Cymru is comprised of former...
Law Enforcement and Members of National and Industry CSIRT Teams

Analysts from research, education, private and public sectors
ISP backbone engineers
Fortune 500 enterprise network engineers
Penetration testers
Military – US and allied nations
Frontend, backend, gaming, web app, kernel, high-performance computing and big data developers and system engineers

We understand the entire stack, including layer 8 — the human layer.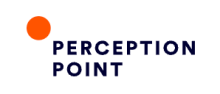 Perception Point is a Prevention-as-a-Service company, built to enable digital transformation. Trusted by global enterprises, our Gartner-recognized, revolutionary platform offers a 360-degree protection against any type of content-based attacks, across all collaboration channels, in one simple solution. Built by and for IT and security experts, our service is incredibly easy to deploy, maintain and update according to the newest attack techniques.

We are a team of cyber-intelligence professionals and business leaders with offices in the US and Israel. We are passionate about cybersecurity, business operations, and the connection between the two.
We enjoy ruining the attackers' day, every day.



Acronis is a Swiss global technology company, founded in Singapore.
At Acronis, we protect the data, applications, systems and productivity of every organization – safeguarding them against cyberattacks, hardware failures, natural disasters and human errors. We empower service providers to protect their infrastructure and the infrastructure of their clients while maintaining high profit margins. We enable corporate IT teams and home office users to protect their business' critical infrastructure with high reliability and a low cost

Acronis Cyber Protection Solutions cover all five vectors of cyber protection – safety, accessibility, privacy, authenticity and security (SAPAS). Their unique automation features and ever-expanding network of integrations ensure that partners and customers stay protected at all five stages – prevention, detection, response, recovery and forensics – through a single comprehensive solution.





Auth0 provides authentication and authorization for custom applications and was acquired by Okta in 2021. Auth0 is a flexible, drop-in solution to add authentication and authorization services to your applications. Your team and organization can avoid the cost, time, and risk that come with building your own solution to authenticate and authorize users.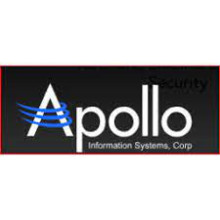 Apollo Information Systems, Corp., operating in the USA and Canada, is a security leader for high-stakes organizations and businesses. With more than twenty years in cybersecurity and IT, Apollo has created a legacy of creating urgent and active resilience using the best tools, approaches, and solutions available across multiple industry verticals and government branches.
Apollo's dynamic defense approach to cybersecurity changes the rules of engagement on traditional detect-and-respond practices, so organizations can be confident against a hostile environment of threats and uncertainty. Our approach simply aligns the protection of what matters the most to the organization to the most efficient allocation of protection per dollar. Apollo is led by some of the most respected professionals in the security industry who are steeped in real-world operational experience across multiple industry verticals and government branches.
Apollo's enormous suite of solutions and services offers complete cybersecurity defense from early warning and threat intelligence to professional advisory services and incident response.

Hunters is a group of cyber and technology experts with a mission to revolutionize security operations by combining data engineering, security expertise and layers of automation to expedite decision making,
helping security teams become attack-ready. Hunters infuses how attackers think and act into a platform that helps security operations see and stop attacks at their root.

We strive to ensure the sovereignty of companies over actions and privileged information. To this end, we work against data theft through traceability of administrator actions on networks, servers, databases and a multitude of devices. In addition, we pursue compliance with auditing requirements and the most demanding standards, including PCI DSS, Sarbanes-Oxley, ISO 27001 and HIPAA.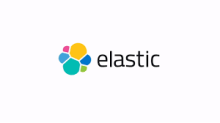 Elastic NV is an American-Dutch company that was founded in 2012 in Amsterdam, the Netherlands, and was previously known as Elasticsearch. It is a search company that builds self-managed and software as a service offerings for search, logging, security, observability, and analytics use cases.
We're the leading platform for search-powered solutions, and we help everyone — organizations, their employees, and their customers — find what they need faster, while keeping applications running smoothly, and protecting against cyber threats.When you tap into the power of Elastic Enterprise Search, Observability, and Security solutions, you're in good company with brands like Uber, Slack, Microsoft, and thousands of others who rely on us to accelerate results that matter.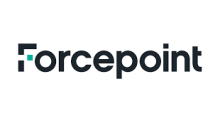 Forcepoint, is an American multinational corporation software company headquartered in Austin, Texas, that develops computer security software and data protection, cloud access security broker, firewall and cross-domain solutions. Forcepoint was founded in 1994 as an information technology reseller called NetPartners.

Forcepoint is the leading user and data security cybersecurity company, entrusted to safeguard organizations while driving digital transformation and growth. Our solutions adapt in real-time to how people interact with data, providing secure access while enabling employees to create value.



Authomize was founded by a group of seasoned and visionary entrepreneurs who identified the challenges IT and Security teams face in managing and securing authorizations in today's complex environment. Authomize goal is to allow organizations to manage and secure today's complex environment without compromising on productivity or security.
Authomize empowers organizations to enact identity-first security by detecting, investigating, and responding to identity and access threats. Our customers protect their critical IAM solutions and cloud environments from account takeover, insider threats, and privilege escalations.


Whether in the cloud or on-premise, Delinea's solutions are readily customizable, scalable for growth, and powerful enough to secure your organization no matter its PAM maturity.
Delinea provides security that's invisible to the user, while simultaneously providing IT and security teams with the extended privileged access controls they require without excess complexity.



Founded in 2003, WALLIX is the first European cybersecurity software vendor to be publicly traded, listed on the Euronext since 2015 (code: ALLIX). As a leader in the Privileged Access Management market and with a strategy based on innovation and agility, WALLIX offers a suite of open-ended solutions which are resilient, easy to use, and fast to deploy.

WALLIX protects identities and access to IT infrastructure, applications, and data. Specializing in Privileged Access Management, WALLIX solutions ensure compliance with the latest IT security standards and protect against cyber-attacks, theft and data leaks linked to stolen credentials and elevated privileges to sensitive company assets.




The largest enterprises rely on TrueFort to secure their data center and cloud environments. After decades seeing disparate tools fail to protect our businesses, we decided to build what we could never buy: a platform with continuous behavior analytics, application intelligence, and automated enforcement for the application runtime environment. We believe in aligning security, operations, and development teams around a single truth for the optimal resources for each application to take control of lateral movement in the most critical environments.

RangeForce is a cloud-based and on-demand cyber skills platform, featuring real IT infrastructure, real security tools, and real cyber threats.
It levels up SOC and cybersecurity professionals with realistic, holistic, advanced defensive skills training, while accurately and quantitatively assessing existing team capabilities.

ArmorPoint redefines the traditional approach to cybersecurity by combining network operations, security operations, and SIEM technology in one platform. Designed by cybersecurity experts and backed by 24/7/365 U.S.-based support, It's cloud-hosted SIEM technology and extended detection and response capabilities enables businesses to implement a highly-effective, scalable cybersecurity program. With customizable pricing available, every ArmorPoint plan offers a dynamic level of managed security services that support the risk management initiatives of all companies, regardless of available budget, talent, or time. ArmorPoint is developed and powered by Trapp Technology, a Phoenix-based IT managed services provider.

Blumira makes security easy and effective for SMBs and mid-market companies, helping them detect and respond to cybersecurity threats faster to stop breaches and ransomware. Meet compliance, save time on security tasks, and focus on real threats with Blumira.

Black Kite pushes the limits on predictive insights, delivering the highest quality intelligence to help organizations make better risk decisions and improve the health and safety of the entire planet's cyber ecosystem.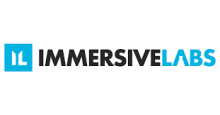 Immersive Labs powers the real-time measurement of human cyber capabilities across technical and non-technical teams—any role within the organization, including cyber teams, developers, engineers and executives.


JumpCloud's open directory platform makes it possible to unify your technology stack across identity, access, and device management, in a cost-effective manner that doesn't sacrifice security or functionality.

At SentinelOne, we innovate. Our mission is to defeat every attack, every second, of every day. Our Singularity Platform instantly defends against cyberattacks – performing at a faster speed, greater scale, and higher accuracy than possible from any single human or even a crowd.

LogRhythm uses machine learning and other techniques to surface advanced threats that might otherwise go unnoticed.
LogRhythm is the only SIEM designed to support the end-to-end threat detection and response workflow—what we call Threat Lifecycle Management™. Realize streamlined operations and lower total cost of ownership with our unified platform.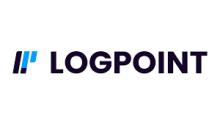 SIEM, SOAR, UEBA and Endpoint Security are converged for a precise, consistent, and efficient threat response.
Logpoint leverages advanced analytics, accelerated by Machine Learning to improve our customers' cybersecurity and automate their digital transformation. Logpoint's security analytics engine allows users to easily identify attacks, immediately respond and effectively report. With Logpoint, customers get a force multiplier for their security analysts to enhance the safety of critical business intelligence.

SlashNext was founded in 2015 during a significant rise in phishing, morphing payloads, and a very strong belief that phishing would grow from email into a multi-channel problem and become the number one cyber threat to organizations. There was a recognition that something needed to change.
Atif Mushtaq, the visionary founder behind SlashNext and one of the main architects of FireEye's core malware sandbox technology, recognized phishing detection, like malware, needed to move from signature-based reputation techniques to behavioral analysis. What was needed was a faster, more automated, and accurate approach to phishing detection. With that knowledge, SlashNext built an Artificial Intelligence (AI) phishing detection engine with virtual browsers and behavioral analysis using computer vision, natural language processing, and several machine-learning classifiers to detect and stop well-crafted multi-payload phishing attacks delivered multiple communication channels, including legitimate infrastructure.
Today, as humans have moved completely to the cloud, using apps, browsers and mobile devices to communicate with work, family, and friends, SlashNext is uniquely positioned to stop multi-channel phishing and human hacking

As cyber-threats and regulatory mandates continue to expand, organizations are challenged by the difficulties of implementing effective cybersecurity and compliance programs. With Apptega, organizations of all sizes, including Fortune 500 enterprises and Managed Security Service Providers (MSSPs), are simplifying cybersecurity and compliance management.
Apptega is at the intersection of simple user experiences and patent-pending technology, providing an innovative platform paired with industry frameworks to build, manage and report great cybersecurity.


HackNotice is a threat intelligence provider that helps consumers and businesses identify and protect against potential risks and respond to hacks through real-time alerts, around the clock monitoring, and actionable recovery recommendations. Indexing up to a quarter of a billion records each day, HackNotice provides users with the information and visibility they need to protect their digital identities. Founded in 2018, HackNotice is based in Austin, TX.




Halcyon is a cybersecurity company building products that stop ransomware from impacting enterprise customers. The Halcyon Anti-Ransomware and Cyber Resilience Platform offers layered ransomware protection that combines pre-execution detection, behavioral modeling, deception techniques and, if all else fails, resiliency, recovery and isolation of impacted nodes.

Next is disrupting the legacy data loss prevention market with a user-centric, flexible, cloud-native, AI/ML-powered solution built for today's threat landscape. The Reveal Platform by Next uncovers risk, educates employees and fulfills security, compliance and regulatory needs.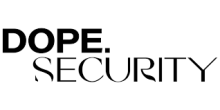 Introducing the fastest, safest, and most reliable internet secure web gateway for your company. With dope.swg, internet security checks are performed at your machine, bypassing datacenters which results in faster, safer, and more reliable performance. The typical use-case is to prevent access to harmful websites and programs by blocking them in a company-defined policy. However, with legacy SWGs this means sending your information to a third-party datacenter before you visit a website, creating a degraded internet experience. When you install dope.swg, there is no waiting — the controls take place on your machine. There are no stopovers datacenters. It's fully customizable: you decide where users can go with integrated anti-malware, cloud app controls, and user-based policies.

Forescout delivers automated cybersecurity across the digital terrain. We empower our customers to achieve continuous alignment of their security frameworks with their digital realities, across all asset types – IT, IoT, OT and IoMT. It is a non-stop journey, managing cyber risk through automation and data-powered insights.

The Forescout Platform provides complete asset visibility of connected devices, continuous compliance, network segmentation, network access control and a strong foundation for zero trust. For more than 20 years, Fortune 100 organizations and government agencies have trusted Forescout to provide automated cybersecurity at scale. Forescout customers gain data-powered intelligence to accurately detect risks and quickly remediate cyberthreats without disruption of critical business assets.

Seedata.io is a cybersecurity deception-technology SaaS that identifies previously undetected data theft/leakage incidents. We are building a solution to fundamental cybersecurity issues of monitoring and detecting incidents outside your perimeter. We have been on your side of the table, experienced the same problems and asked ourselves why things weren't better? Now, we've decided to make it better.

We've built a no-code platform that can be deployed in minutes, runs unsupervised, and integrates directly with your existing SaaS platforms and other security tools






Thinkst Canary is a Deception Technology software vendor. Most companies discover they've been breached way too late. Thinkst Canary fixes this: just 3 minutes of setup; no ongoing overhead; nearly 0 false positives, and you can detect attackers long before they dig in. Check out why our Hardware, VM and Cloud-based Canaries are deployed and loved on all 7 continents..
Tons of security products would be useful, if only you changed everything you did and made them the centre of your universe. This never happens, so they sit half deployed forever. Thinkst Canary doesn't try to monopolise your time or dominate your thinking. Deploy your birds and forget about them. We will remain silent until you need us most…

Dashlane puts all your passwords, payments, and personal info in one place that only you control. So you can use them instantly. Securely. Exactly when you need them.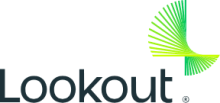 As the leading provider of Data-Centric Cloud Security, we set a new standard for helping businesses protect the sensitive data and information they care about most.
dData security is not just about locking down sensitive information. It's about setting it free. From device and app to network and cloud, we're unifying data security - providing protection from anywhere, on any device, without sacrificing privacy. It's the future of secure data and peace of mind for all.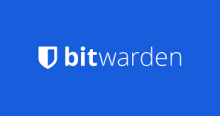 Protect your online data using a password manager you can trust. Bitwarden conducts regular third-party security audits and is compliant with GDPR, SOC 2, HIPAA, Privacy Shield, and CCPA standards.
Drive collaboration, boost productivity, and experience the power of open source with Bitwarden, the easiest way to secure all your passwords and sensitive information


Millions of users around the world, including many of the world's largest organizations, trust Bitwarden to protect their online information using a transparent, open source approach to password management.






CYGNVS - Incident Response Platform

The CYGNVS platform is mobile friendly, out-of-band, secure and pre-configured with built-in playbooks, industry templates and workstream assignments. Using the CYGNVS platform will guide you through your tailored response plan assigning role-specific tasks to team members. When disaster strikes and your corporate network and/or email is compromised, CYGNVS is your place to securely, swiftly respond and recover.



Panorays is dedicated to eliminating third-party security risk so that companies worldwide can quickly and securely do business together.
We automate, accelerate and scale customers' vendor security evaluation and risk management process.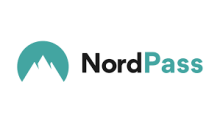 Developed by the security experts behind NordVPN, NordPass is a secure, easy-to-use password manager purpose-built for a smoother and safer online experience. Besides your login credentials, you can also use NordPass to securely store and access your credit card details, secure notes, and personal information. Everything you keep in NordPass is protected by advanced encryption algorithms.

Our mission is to develop affordable digital security products with a passion for detail: simpler, nicer, faster and safer.


Nordpass Personal -
All of your passwords, credit cards, and personal info in a single secure place.
Nordpass Business -
Drive growth and productivity with the NordPass password manager for business.
No-limit, end-to-end encrypted storage of credentials, credit cards, notes, and personal information means access to everything you need from one safe place.





Safe Security is a global leader in cybersecurity and digital business risk quantification. With SAFE, we are managing cyber risk posture of Fortune 500 companies. Explore our journey since our inception in 2012.
Our mission is to become the de-facto industry standard to measure, manage, and transfer cyber risk.

Cyber security has always been measured in subjective siloes. With the growing sophistication of cyber attacks, cybersecurity through generic red-amber-green heat maps is not enough. We are at the epicenter of solving this problem through our enterprise-wide, objective, unified and real-time cyber risk quantification platform called SAFE.



In this time of increasing ransomware and cybercrime, Illumio provides the only proven segmentation product suite purpose-built for Zero Trust security.
In 2013, co-founders Andrew Rubin and PJ Kirner started Illumio
to build remarkably easy-to-use security technology that stops hackers and malware from moving laterally through networks.



Cyber Fusion is purpose-built as an integrated platform, which includes award-winning TIP and SOAR products. Start with any solution or assemble a combination of solutions tailored to your needs.


Stay ahead of threats with our cyber fusion solutions for threat intelligence sharing and analysis, threat response, and security automation.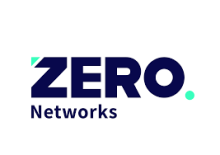 Zero Networks unifies internal and external network security, reinventing how segmentation and remote access are done.
We unified the disjointed pillars of network security – segmentation and remote access – into a single, simple platform. We did so by detaching them from the hardware and geographic location, making them truly elastic: They go with you wherever you are.



Keysight is your innovation partner, delivering market-leading design, emulation, and test environments that help you develop and deploy faster, with less risk, throughout the product life cycle.
Push the boundaries of engineering and deliver the best product experiences with our fusion of technologies, measurement expertise, and tailored solutions built from a foundation of co-innovation with industry ecosystem leaders. Gather insights sooner to build and go to market with confidence.

ThreatConnect enables threat intelligence operations, security operations, and cyber risk management teams to work together for more effective, efficient, and collaborative cyber defense and protection. With ThreatConnect, organizations infuse ML and AI-powered threat intel and cyber risk quantification into their work, allowing them to orchestrate and automate processes to get the necessary insights and respond faster and more confidently than ever before.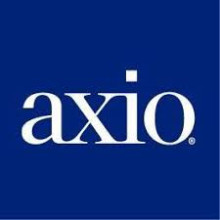 Axio is the leader in SaaS-based cyber management software, which empowers security leaders to build and optimize security programs and quantify risk in financial terms. Axio360 is the only cyber risk management platform to align security leaders, business leaders, and Boards of Directors around a single source of truth about their most critical corporate risks. Since 2016, Axio has been a trusted partner to many of the world's leading critical infrastructure, energy, manufacturing, and financial services companies, helping drive better visibility and decision-making about cybersecurity priorities and investments

Axio focuses on key areas of your enterprise that represent the highest risk so you can budget wisely, improve cyber resilience, and demonstrate duty of care. The Axio360 platform is a decision-making engine for holistic cyber risk management, including cybersecurity assessments, cyber risk quantification (CRQ), risk transfer, and cyber insurance analysis.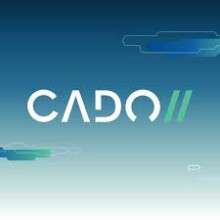 Cado Security is the provider of the first cloud forensics and incident response platform. By leveraging the scale and speed of the cloud, the Cado platform automates forensic-level data capture and processing across cloud, container, and serverless environments. Only Cado empowers security teams to respond at cloud speed.

SecureAuth is a next-gen access management and authentication company that enables secure and passwordless, continuous authentication experience for employees, partners and customers. With the only solution that can be deployed in cloud, hybrid and on-premises environments, SecureAuth manages and protects access to applications, systems and data at scale, anywhere in the world.

The team at ThreatLocker® has been developing cybersecurity tools for decades, including programs to enhance email and content security, and this is our most innovative and ambitious cybersecurity solution yet. We developed this unique cybersecurity system because we believe that organizations should have complete control of their networks and should not have to live in fear of the next malware attack.

Splunk - Security Information & Event Management (SIEM)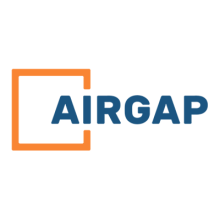 Ransomware threat is growing rapidly. While there are a whole bunch of security companies that are trying to prevent ransomware from getting into your network, Airgap's "Zero Trust Isolation Platform" protects your organization even if your perimeter is breached or if you have unpatched vulnerable servers inside your data center. Additionally, Airgap's "Ransomware Kill Switch" is the most potent ransomware response for the IT organization. Airgap can be deployed in minutes without any agents, forklift upgrades, or design changes. The company is founded by highly experienced cybersecurity experts and the solution is trusted by large enterprises and service providers.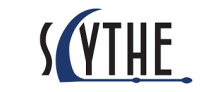 SCYTHE is disrupting the traditional approach to information security by taking vulnerability assessments to the next level. The SCYTHE platform provides "a common environment for the build, development, and operation of adversarial emulation."
Rooted in GRIMM's core values - innovation, passion and agility - SCYTHE is dedicated to demonstrating and delivering the art of the possible in cybersecurity by bringing to market advanced cybersecurity products.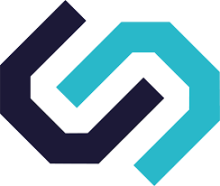 Headquartered in Las Vegas, Nevada, CyberClan has dedicated teams throughout the United States to provide first-class Incident Response & Breach Response services, Cyber Extortion, Ransomware, eDiscovery, tailored Risk Management Consultancy services, and unparalleled Managed Security Services.CyberClan provides enterprise security, and a human response to small and midsize enterprises and channel partners through comprehensive risk assessment services, 24/7/365 managed detection and response services, and lightning-fast breach response.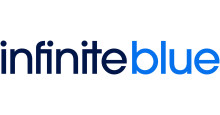 We are a team of innovators and experts who understand first-hand the business continuity, disaster recovery (BC/DR), and crisis management challenges organizations face. We believe the best practices of yesterday are insufficient for today's threat environment, and we are arming organizations with the next generation of intelligent, integrated, and agile solutions.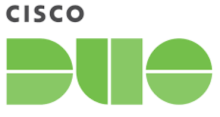 Duo Security (now a part of Cisco Systems), is best known for their Multi-Factor Authentication (MFA) and Single Sign-On (SSO) products. Duo is an Identity Access Management cloud-based software service that helps protect your Identity, Apps, and Devices.



Cisco Umbrella provides Cloud Based Web Filtering and DNS Protection solutions.


Red Canary provides Managed Detection and Response - MDR Services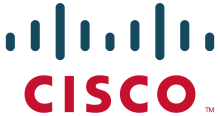 Cisco Secure provides seamless interoperability with third-party technologies through a broad portfolio of technologies that work together. As a result, visibility is unified, automation is automated, and defenses are strengthened. Using the Cisco SecureX platform, the products listed below enable a secure network, endpoints, cloud edge, and applications.

Identity Access Management Security - IAM Security
End-to-End Identity Security Platform
Continuous Identity Discovery of privileged identities known as nonhuman identities (NHIs)

Onspring is a Governance, Risk and Compliance Software Platform (GRC) that helps your business manage risk.

OT Security Software - Operational Technology Security SaaS
Claroty secures cyber-physical systems across industrial (OT), healthcare (IoMT), and enterprise (IoT) environments: the Extended Internet of Things (XIoT). Through its unified platform, the company provides visibility, risk and vulnerability management, threat detection, and secure remote access to customers' existing infrastructure. Globally, Claroty is deployed by hundreds of organizations at thousands of sites and backed by the world's largest investment firms and industrial automation vendors.

RiskLens is a Cyber Security Risk Quantification - CRQ Software Vendor.
RiskLens offers quantitative cyber risk management solutions built on the FAIR™ standard.

Kroll is a leader in Cyber Security Incident Response (IR) Services. Kroll provides clients with risk and financial advisory solutions based on unique insights, data and technology. Their team of more than 6,500 professionals worldwide continues the firm's nearly 100-year history of trusted expertise.

AttackIQ is a Breach and Attack Simulation - BAS Software Vendor.