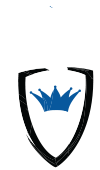 Ready to Schedule a Consultation?
Cybersecurity Awareness Training helps employees understand information security concerns. Be it compliance requirements, governance issues, recognizing security concerns, or learning how to properly respond to active threats, both employees and management should be adequately trained.



IRONSCALES - A Self-Learning Email Security Platform To Proactively Fight Phishing Attacks.

KnowBe4 educates companies, thought leaders, and other business-solution experts through an innovative security awareness and phishing platform training platform.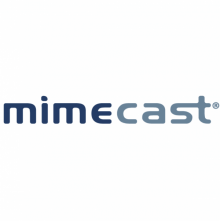 Mimecast provides cybersecurity email protection globally, reigniting brand trust while reinforcing business IT resilience. The Mimecast cloud suite stretches from email to web security, training, data protection, uptime assurance and other services when matched against security attacks, human missteps, and technology failures.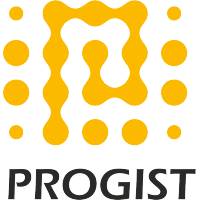 ProgIST Solutions provides innovative security solutions and products to a multitude of industries, including banks, insurers, stock echanges, online trading firms, finance companies, payment processors, healthcare companies, and manufacturers.

Proofpoint supplies problem-solving cybersecurity and compliance services protecting companies and their customers throughout email, websites, cloud services and social media.

Stickley on Security provides SoS Advisors that educate customers and professionals on the latest security risks, while providing actionable solutions to maintain data security.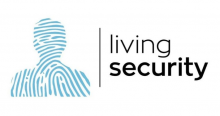 Living Security is trusted by security-minded organizations like CVS Health, MasterCard, Verizon, MassMutual, Biogen, AmerisourceBergen, Hewlett Packard, JP Morgan, and Target.

Shield Your Business From Cyber Attacks With Binary Defense Managed Detection and Response - MDR Solutions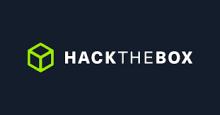 Hack The Box is a leading gamified cybersecurity upskilling, certification, and talent assessment software platform enabling individuals, businesses, government institutions, and universities to sharpen their offensive and defensive security expertise.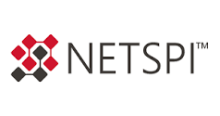 NetSPI is a penetration testing company that is transforming the cyber security testing industry with tech-enabled services and prevention-based cyber security techniques. Global enterprises choose NetSPI's penetration testing service to test their applications, networks, and cloud infrastructure at scale and manage their attack surfaces.

Hunters is a group of cyber and technology experts with a mission to revolutionize security operations by combining data engineering, security expertise and layers of automation to expedite decision making,
helping security teams become attack-ready. Hunters infuses how attackers think and act into a platform that helps security operations see and stop attacks at their root.

There are three distinct and vital pillars of cybersecurity defense — people, process, and technology. All are important, but the people run the technologies and processes. They need to have measurable technical and soft skills to best defend against cyber threats.
Only Cloud Range offers the breadth of services to help you hire, train, upskill, and retain. Live-fire cyberattack simulations enable the whole security team to work together to defend against the latest threats. Hands-on training modules improve cybersecurity skills and abilities. Hiring assessments ensure the right people are in the right seats with a plan for growth. Tabletop 2.0 exercises improve communication and critical thinking from the newest analyst to the C-suite. Plus, Cloud Range is full-service, so we take care of all the administration and coordination.

RangeForce is a cloud-based and on-demand cyber skills platform, featuring real IT infrastructure, real security tools, and real cyber threats.
It levels up SOC and cybersecurity professionals with realistic, holistic, advanced defensive skills training, while accurately and quantitatively assessing existing team capabilities.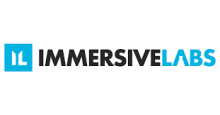 Immersive Labs powers the real-time measurement of human cyber capabilities across technical and non-technical teams—any role within the organization, including cyber teams, developers, engineers and executives.



HackNotice is a threat intelligence provider that helps consumers and businesses identify and protect against potential risks and respond to hacks through real-time alerts, around the clock monitoring, and actionable recovery recommendations. Indexing up to a quarter of a billion records each day, HackNotice provides users with the information and visibility they need to protect their digital identities. Founded in 2018, HackNotice is based in Austin, TX.




Cyber Fusion is purpose-built as an integrated platform, which includes award-winning TIP and SOAR products. Start with any solution or assemble a combination of solutions tailored to your needs.


Stay ahead of threats with our cyber fusion solutions for threat intelligence sharing and analysis, threat response, and security automation.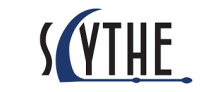 SCYTHE is disrupting the traditional approach to information security by taking vulnerability assessments to the next level. The SCYTHE platform provides "a common environment for the build, development, and operation of adversarial emulation."
Rooted in GRIMM's core values - innovation, passion and agility - SCYTHE is dedicated to demonstrating and delivering the art of the possible in cybersecurity by bringing to market advanced cybersecurity products.

Kroll is a leader in Cyber Security Incident Response (IR) Services. Kroll provides clients with risk and financial advisory solutions based on unique insights, data and technology. Their team of more than 6,500 professionals worldwide continues the firm's nearly 100-year history of trusted expertise.

AttackIQ is a Breach and Attack Simulation - BAS Software Vendor.