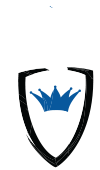 Ready to Schedule a Consultation?
Antivirus
Application Firewall
Bring Your Own Device (BYOD)
BYOD
Endpoint Management
Endpoint Monitoring
Endpoint Security
Data Loss Prevention (DLP)
DLP
Encryption
Governance, Risk and Compliance (GRC)
Internet of Things (IoT)
IOT
Network Access Control
User Access Management
Remote Access
Secure Access Service Edge (SASE)
SASE
Virtual Private Network (VPN)
VPN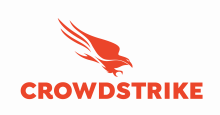 CrowdStrike is a US-based company that provides cloud workload, endpoint security, threat intelligence, and cyberattack response serrvices.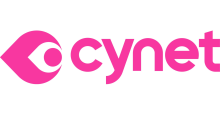 Cynet is a pioneer and leader in advanced threat detection and response

Darktrace is a leader in cyber AI solutions and creator of the Autonomous Response technology.

FireEye provides futuristic security and expertise in cyberattacks.

Fortinet secures all types of business worldwide, from SMB to enterprises and government organizations, providing network security solutions.

Rapid7 is trusted and depended on around the world to provide advanced technology, services, and in-depth research for complex vulnerabilities and cyberattacks affecting security teams.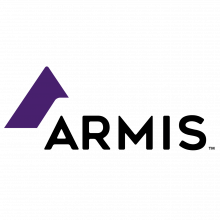 Armis is the first agentless, enterprise-class security platform to address the new threat landscape of unmanaged and IoT devices.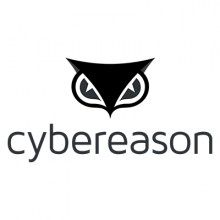 Cybereason provides cyber attack protection that unifies security from the endpoint, to the enterprise, to everywhere the battle moves. Cybereason's Defense Platform combines the industry's top-rated detection and response (EDR and XDR), next-gen anti-virus (NGAV), and proactive threat hunting to deliver context-rich analysis of every element of a MalOp (malicious operation). Cybereason is a privately held, international company headquartered in Boston with customers in more than 40 countries.


Check Point is a well known leader of software and hardware products for cyber security including next-generation cloud security solutions for network security, endpoint security, mobile security, data security, secure web gateway (SWG), remote access ZTNA, email security and Microsoft Office 365 email and extended Microsoft application security. When looking for a single-platform for to bundle in many cyber security products, consider Check Point as a valuable cybersecurity platform option.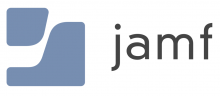 Jamf is the gold standard for Apple for the enterprise. Jamf hosts the largest community of Apple IT admins in the world. Jamf has 62,000 global customers with more than 27 million Apple devices using their services for Apple Device Management, Mobile Device Management, Enterprise Mobility Management (EMM) and iOS management.

Shield Your Business From Cyber Attacks With Binary Defense Managed Detection and Response - MDR Solutions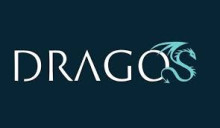 Dragos was founded by renowned ICS/OT practitioners who have defeated adversaries for the U.S. government, ally nations, and global firms. Today, Dragos is on a mission to protect the world's most critical infrastructure and safeguard civilization. We know that's a mission you can get behind

The Dragos Platform gives you visibility into your ICS/OT assets, vulnerabilities, threats, and response actions, and supports you with forensics and OT-specific playbooks.

At SentinelOne, we innovate. Our mission is to defeat every attack, every second, of every day. Our Singularity Platform instantly defends against cyberattacks – performing at a faster speed, greater scale, and higher accuracy than possible from any single human or even a crowd.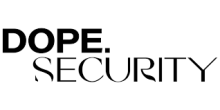 Introducing the fastest, safest, and most reliable internet secure web gateway for your company. With dope.swg, internet security checks are performed at your machine, bypassing datacenters which results in faster, safer, and more reliable performance. The typical use-case is to prevent access to harmful websites and programs by blocking them in a company-defined policy. However, with legacy SWGs this means sending your information to a third-party datacenter before you visit a website, creating a degraded internet experience. When you install dope.swg, there is no waiting — the controls take place on your machine. There are no stopovers datacenters. It's fully customizable: you decide where users can go with integrated anti-malware, cloud app controls, and user-based policies.

The team at ThreatLocker® has been developing cybersecurity tools for decades, including programs to enhance email and content security, and this is our most innovative and ambitious cybersecurity solution yet. We developed this unique cybersecurity system because we believe that organizations should have complete control of their networks and should not have to live in fear of the next malware attack.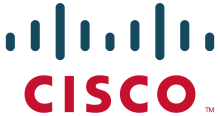 Cisco Secure provides seamless interoperability with third-party technologies through a broad portfolio of technologies that work together. As a result, visibility is unified, automation is automated, and defenses are strengthened. Using the Cisco SecureX platform, the products listed below enable a secure network, endpoints, cloud edge, and applications.

OT Security Software - Operational Technology Security SaaS
Claroty secures cyber-physical systems across industrial (OT), healthcare (IoMT), and enterprise (IoT) environments: the Extended Internet of Things (XIoT). Through its unified platform, the company provides visibility, risk and vulnerability management, threat detection, and secure remote access to customers' existing infrastructure. Globally, Claroty is deployed by hundreds of organizations at thousands of sites and backed by the world's largest investment firms and industrial automation vendors.