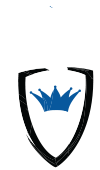 Ready to Schedule a Consultation?
Privileged Access Management (PAM) cybersecurity tools help businesses discover, manage and delegate secure privileged access to critical assets and meet compliance requirements by managing and monitoring privileged accounts and access. These cyber tools host features that enable security teams to:
Protect Against Internal and External Threat
Reduce Malware Infections & Propagation
Achieve Compliance Requirements
For example, several compliance regulations (including HIPAA, PCI DSS, FDDC, Government Connect, FISMA, and SOX) require that organizations apply least privilege access policies.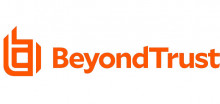 BeyondTrust is a global leader in Privileged Access Management (PAM), empowering companies to protect and manage their entire universe of privileges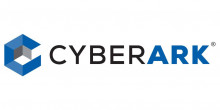 CyberArk leads the market in securing enterprises against cyber attacks that take cover behind insider privileges and attack critical enterprise assets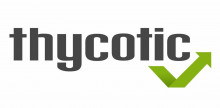 Thycotic is the PAM Cloud Leader

OneLogin by One Identity provides Identity and Access Management (IAM) solutions. OneLogin provides you with everything you need to secure your workforce, customers, and partners at a price that works with your budget. OneLogin secures over 5,500 customers worldwide, including Airbus, Stitch Fix, and AAA.





We strive to ensure the sovereignty of companies over actions and privileged information. To this end, we work against data theft through traceability of administrator actions on networks, servers, databases and a multitude of devices. In addition, we pursue compliance with auditing requirements and the most demanding standards, including PCI DSS, Sarbanes-Oxley, ISO 27001 and HIPAA.

Whether in the cloud or on-premise, Delinea's solutions are readily customizable, scalable for growth, and powerful enough to secure your organization no matter its PAM maturity.
Delinea provides security that's invisible to the user, while simultaneously providing IT and security teams with the extended privileged access controls they require without excess complexity.



Founded in 2003, WALLIX is the first European cybersecurity software vendor to be publicly traded, listed on the Euronext since 2015 (code: ALLIX). As a leader in the Privileged Access Management market and with a strategy based on innovation and agility, WALLIX offers a suite of open-ended solutions which are resilient, easy to use, and fast to deploy.

WALLIX protects identities and access to IT infrastructure, applications, and data. Specializing in Privileged Access Management, WALLIX solutions ensure compliance with the latest IT security standards and protect against cyber-attacks, theft and data leaks linked to stolen credentials and elevated privileges to sensitive company assets.




SecureAuth is a next-gen access management and authentication company that enables secure and passwordless, continuous authentication experience for employees, partners and customers. With the only solution that can be deployed in cloud, hybrid and on-premises environments, SecureAuth manages and protects access to applications, systems and data at scale, anywhere in the world.