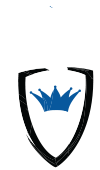 Ready to Schedule a Consultation?
What are the Benefits of Implementing Cloud VPN Solutions?
Easier To Deploy vs Traditional VPNs
More Cost Effective vs Traditional VPNs
Scalable
Global Reach
Improved User Experience
Secures The Cloud
Enables Remote Access
Encrypts Transmitted Data
Cloud Native

Zscaler is a global leader in transforming organizational infrustructure into a cloud and mobile-first network. They provide enhanced, cloud-based solutions to users, networks and devices throughout more than 185 countries.

Cloudflare is a global network designed to make everything you connect to the Internet secure, private, fast, and reliable

Perimeter 81 is a Secure Access Service Edge (SASE) service simplifying network security for the modern and distributed workforce.