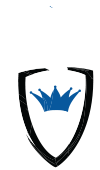 Ready to Schedule a Consultation?
Cyber security threat mitigation defines the processes your organization has in place to prevent security incidents and limit the extent of damage caused when attacks happen.
The primary components of a mitigation plan are prevention, identification and remedy. If you have process, practices, tools and action plans in place to prevent potential attacks, quickly and accurate identify threats or vulnerabilities, and strategies to quickly remedy any active attacks, then you can greatly mitigate the severity of the cyber attacks on your business.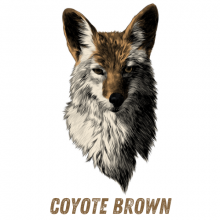 We are a Cyber Security Consulting & Advisory Firm composed of highly experienced strategic cybersecurity advisors and consultants helping clients maintain a healthy cyber security posture.

Cynet is a pioneer and leader in advanced threat detection and response

Deepwatch is a solution to businesses requiring additional resources in managed security services through theri SecOps cloud platform

ExtraHop provides trustworthy solutions in advanced AI technology for supply chain risks, zero-day exploits, and advanced threats.

Foresite is a worldwide security solutions and consulting provider that assists organizations to obtain security and compliance objectives. Foresite's combines vigilence with expert analysis to keep cyber-attacks minimal.

Their highly-skilled practitioners are trained to meet clients where they are – whether that be in the midst of a crisis or proactively seeking cybersecurity services.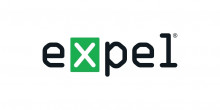 Expel - Transparent SaaS (SOC as a Service)

Shield Your Business From Cyber Attacks With Binary Defense Managed Detection and Response - MDR Solutions

Seedata.io is a cybersecurity deception-technology SaaS that identifies previously undetected data theft/leakage incidents. We are building a solution to fundamental cybersecurity issues of monitoring and detecting incidents outside your perimeter. We have been on your side of the table, experienced the same problems and asked ourselves why things weren't better? Now, we've decided to make it better.

We've built a no-code platform that can be deployed in minutes, runs unsupervised, and integrates directly with your existing SaaS platforms and other security tools






Thinkst Canary is a Deception Technology software vendor. Most companies discover they've been breached way too late. Thinkst Canary fixes this: just 3 minutes of setup; no ongoing overhead; nearly 0 false positives, and you can detect attackers long before they dig in. Check out why our Hardware, VM and Cloud-based Canaries are deployed and loved on all 7 continents..
Tons of security products would be useful, if only you changed everything you did and made them the centre of your universe. This never happens, so they sit half deployed forever. Thinkst Canary doesn't try to monopolise your time or dominate your thinking. Deploy your birds and forget about them. We will remain silent until you need us most…