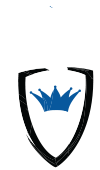 Ready to Schedule a Consultation?
Cyber security threat mitigation defines the processes your organization has in place to prevent security incidents and limit the extent of damage caused when attacks happen.
The primary components of a mitigation plan are prevention, identification and remedy. If you have process, practices, tools and action plans in place to prevent potential attacks, quickly and accurate identify threats or vulnerabilities, and strategies to quickly remedy any active attacks, then you can greatly mitigate the severity of the cyber attacks on your business.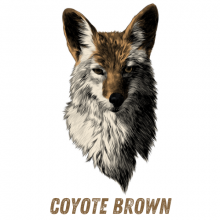 We are a Cyber Security Consulting & Advisory Firm composed of highly experienced strategic cybersecurity advisors and consultants helping clients maintain a healthy cyber security posture.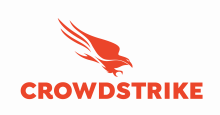 CrowdStrike is a US-based company that provides cloud workload, endpoint security, threat intelligence, and cyberattack response serrvices.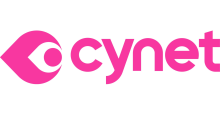 Cynet is a pioneer and leader in advanced threat detection and response

Deepwatch is a solution to businesses requiring additional resources in managed security services through theri SecOps cloud platform

ExtraHop provides trustworthy solutions in advanced AI technology for supply chain risks, zero-day exploits, and advanced threats.

Foresite is a worldwide security solutions and consulting provider that assists organizations to obtain security and compliance objectives. Foresite's combines vigilence with expert analysis to keep cyber-attacks minimal.

Rapid7 is trusted and depended on around the world to provide advanced technology, services, and in-depth research for complex vulnerabilities and cyberattacks affecting security teams.

Their highly-skilled practitioners are trained to meet clients where they are – whether that be in the midst of a crisis or proactively seeking cybersecurity services.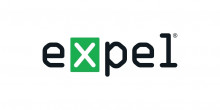 Expel - Transparent SaaS (SOC as a Service)

Shield Your Business From Cyber Attacks With Binary Defense Managed Detection and Response - MDR Solutions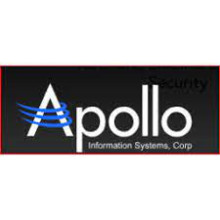 Apollo Information Systems, Corp., operating in the USA and Canada, is a security leader for high-stakes organizations and businesses. With more than twenty years in cybersecurity and IT, Apollo has created a legacy of creating urgent and active resilience using the best tools, approaches, and solutions available across multiple industry verticals and government branches.
Apollo's dynamic defense approach to cybersecurity changes the rules of engagement on traditional detect-and-respond practices, so organizations can be confident against a hostile environment of threats and uncertainty. Our approach simply aligns the protection of what matters the most to the organization to the most efficient allocation of protection per dollar. Apollo is led by some of the most respected professionals in the security industry who are steeped in real-world operational experience across multiple industry verticals and government branches.
Apollo's enormous suite of solutions and services offers complete cybersecurity defense from early warning and threat intelligence to professional advisory services and incident response.

Hunters is a group of cyber and technology experts with a mission to revolutionize security operations by combining data engineering, security expertise and layers of automation to expedite decision making,
helping security teams become attack-ready. Hunters infuses how attackers think and act into a platform that helps security operations see and stop attacks at their root.

At SentinelOne, we innovate. Our mission is to defeat every attack, every second, of every day. Our Singularity Platform instantly defends against cyberattacks – performing at a faster speed, greater scale, and higher accuracy than possible from any single human or even a crowd.

Halcyon is a cybersecurity company building products that stop ransomware from impacting enterprise customers. The Halcyon Anti-Ransomware and Cyber Resilience Platform offers layered ransomware protection that combines pre-execution detection, behavioral modeling, deception techniques and, if all else fails, resiliency, recovery and isolation of impacted nodes.

Seedata.io is a cybersecurity deception-technology SaaS that identifies previously undetected data theft/leakage incidents. We are building a solution to fundamental cybersecurity issues of monitoring and detecting incidents outside your perimeter. We have been on your side of the table, experienced the same problems and asked ourselves why things weren't better? Now, we've decided to make it better.

We've built a no-code platform that can be deployed in minutes, runs unsupervised, and integrates directly with your existing SaaS platforms and other security tools






Thinkst Canary is a Deception Technology software vendor. Most companies discover they've been breached way too late. Thinkst Canary fixes this: just 3 minutes of setup; no ongoing overhead; nearly 0 false positives, and you can detect attackers long before they dig in. Check out why our Hardware, VM and Cloud-based Canaries are deployed and loved on all 7 continents..
Tons of security products would be useful, if only you changed everything you did and made them the centre of your universe. This never happens, so they sit half deployed forever. Thinkst Canary doesn't try to monopolise your time or dominate your thinking. Deploy your birds and forget about them. We will remain silent until you need us most…

Cyber Fusion is purpose-built as an integrated platform, which includes award-winning TIP and SOAR products. Start with any solution or assemble a combination of solutions tailored to your needs.


Stay ahead of threats with our cyber fusion solutions for threat intelligence sharing and analysis, threat response, and security automation.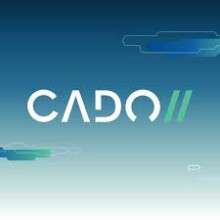 Cado Security is the provider of the first cloud forensics and incident response platform. By leveraging the scale and speed of the cloud, the Cado platform automates forensic-level data capture and processing across cloud, container, and serverless environments. Only Cado empowers security teams to respond at cloud speed.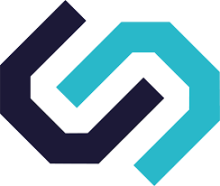 Headquartered in Las Vegas, Nevada, CyberClan has dedicated teams throughout the United States to provide first-class Incident Response & Breach Response services, Cyber Extortion, Ransomware, eDiscovery, tailored Risk Management Consultancy services, and unparalleled Managed Security Services.CyberClan provides enterprise security, and a human response to small and midsize enterprises and channel partners through comprehensive risk assessment services, 24/7/365 managed detection and response services, and lightning-fast breach response.


Red Canary provides Managed Detection and Response - MDR Services

Kroll is a leader in Cyber Security Incident Response (IR) Services. Kroll provides clients with risk and financial advisory solutions based on unique insights, data and technology. Their team of more than 6,500 professionals worldwide continues the firm's nearly 100-year history of trusted expertise.