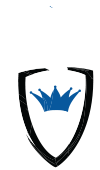 Ready to Schedule a Consultation?
Cyber Ranges are interactive, simulated platforms Cyber Security professionals require hands-on and specialized education and training and using a cyber range can be a valuable tool to be utilized in sharpening your cyber security teams skills.

There are three distinct and vital pillars of cybersecurity defense — people, process, and technology. All are important, but the people run the technologies and processes. They need to have measurable technical and soft skills to best defend against cyber threats.
Only Cloud Range offers the breadth of services to help you hire, train, upskill, and retain. Live-fire cyberattack simulations enable the whole security team to work together to defend against the latest threats. Hands-on training modules improve cybersecurity skills and abilities. Hiring assessments ensure the right people are in the right seats with a plan for growth. Tabletop 2.0 exercises improve communication and critical thinking from the newest analyst to the C-suite. Plus, Cloud Range is full-service, so we take care of all the administration and coordination.

RangeForce is a cloud-based and on-demand cyber skills platform, featuring real IT infrastructure, real security tools, and real cyber threats.
It levels up SOC and cybersecurity professionals with realistic, holistic, advanced defensive skills training, while accurately and quantitatively assessing existing team capabilities.