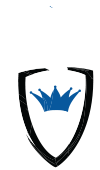 Ready to Schedule a Consultation?
API Security is the process of protecting APIs from threats and attacks. APIs are the new normal for connecting to SaaS applications and they enable access to sensitive software functions and data and are a primary target for attackers. API security is a key component to modernizing your cyber security posture.

Cloudflare is a global network designed to make everything you connect to the Internet secure, private, fast, and reliable

Check Point is a well known leader of software and hardware products for cyber security including next-generation cloud security solutions for network security, endpoint security, mobile security, data security, secure web gateway (SWG), remote access ZTNA, email security and Microsoft Office 365 email and extended Microsoft application security. When looking for a single-platform for to bundle in many cyber security products, consider Check Point as a valuable cybersecurity platform option.

Noname Security is taking a complete, proactive approach to API Security.
Noname works with 20% of the Fortune 500 and covers the entire API security scope across three pillars — Posture Management, Runtime Security, and API Security Testing.
Noname Security is backed by leading venture capital firms, including Lightspeed, Georgian, The Syndicate Group (TSG), Forgepoint, Next47, Insight Partners, and Cyberstarts, and has raised $220M, achieving "unicorn" status only one year out of stealth.
Noname Security is privately held, remote-first with headquarters in Silicon Valley, and offices in Tel Aviv and Amsterdam.

Salt Security is an API Security SaaS provider. They offer an API Threat Protection solution focused on securing the ubiquitous APIs connecting everything from web and mobile applications to microservices and IoT devices. These are the APIs that you develop and own and are at the core of connecting your applications and data.
Powered by Salt Security's AI-based Big Data engine and Holistic Detection architecture, only Salt Security:
--Discovers all your APIs and the sensitive data they expose
--Pinpoints and stops attackers during reconnaissance
--Eliminates API vulnerabilities to strengthen your security posture
Salt Security was founded in 2016 by alumni of the Israeli Defense Forces (IDF) to deliver the first, patented API Protection platform to secure APIs. Salt Security deploys in minutes, automatically learns your unique APIs, and requires no configuration or customization to help you protect and improve your API security.
In our Series D round, we raised $140M at a valuation of $1.4 billion. Led by CapitalG, Alphabet's independent growth fund, the round included participation from all existing investors, including Sequoia Capital, Y Combinator, Tenaya Capital, S Capital VC, Advent International, Alkeon Capital, and DFJ Growth.

42Crunch provides continuous API security. Their unique developer-first API security platform enables developers build and automate security into their API development pipeline and gives security teams full visibility and control of security policy enforcement throughout the API lifecycle. 42Crunch enables a seamless DevSecOps' experience that reduces governance costs and accelerates the rollout of secure APIs.

Neosec is an API Security Solution helping your business protect your APIs from business abuse and data theft.

Imperva - Application, Data and Network Security Solutions

Imperva is a cyber security leader that helps organizations protect their data and all paths to it. Imperva protects all digital experiences, from business logic to APIs, microservices, and the data layer, and from vulnerable, legacy environments to cloud-first organizations. Imperva protects customers around the world trust Imperva to protect their applications, data, and websites from cyber attacks.

SlashNext was founded in 2015 during a significant rise in phishing, morphing payloads, and a very strong belief that phishing would grow from email into a multi-channel problem and become the number one cyber threat to organizations. There was a recognition that something needed to change.
Atif Mushtaq, the visionary founder behind SlashNext and one of the main architects of FireEye's core malware sandbox technology, recognized phishing detection, like malware, needed to move from signature-based reputation techniques to behavioral analysis. What was needed was a faster, more automated, and accurate approach to phishing detection. With that knowledge, SlashNext built an Artificial Intelligence (AI) phishing detection engine with virtual browsers and behavioral analysis using computer vision, natural language processing, and several machine-learning classifiers to detect and stop well-crafted multi-payload phishing attacks delivered multiple communication channels, including legitimate infrastructure.
Today, as humans have moved completely to the cloud, using apps, browsers and mobile devices to communicate with work, family, and friends, SlashNext is uniquely positioned to stop multi-channel phishing and human hacking