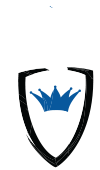 Ready to Schedule a Consultation?
What You Need To Know
Our Cyber Risk Assessment helps your organization proactively make critical decisions. We expose cyber risk throughout your operations, which saves valuable time in your team. Our assessment gives you a clear understanding on critical conditions that are impacting your business.
Who Requires It?
Every company with employees should conduct a risk assessment on the methods in which the company produces goods and/or services. Cybersecurity risk assessment will educate and empower your employees on knowing how to identify risk and how those risks will affect their work.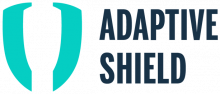 Adaptive Shield provides enterprises a continuous, automated solution and built-in knowledge base that makes native SaaS security possible and easy

Centripetal invented the Threat Intelligence Gateway and leverages its technologies to deliver CleanINTERNET, a comprehensive intelligence-led cyber service.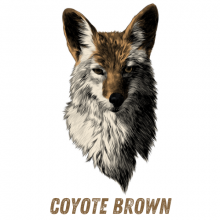 We are a Cyber Security Consulting & Advisory Firm composed of highly experienced strategic cybersecurity advisors and consultants helping clients maintain a healthy cyber security posture.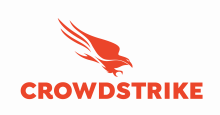 CrowdStrike is a US-based company that provides cloud workload, endpoint security, threat intelligence, and cyberattack response serrvices.

A supplier of a competitive third-party cyber risk management platform that identifies, evaluates, and monitors enterprise-level cyber security, CyberGRX sets the standard on automation and analytics to provide valuable solutions preventing security threats.

Rapid7 is trusted and depended on around the world to provide advanced technology, services, and in-depth research for complex vulnerabilities and cyberattacks affecting security teams.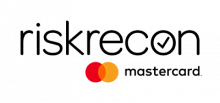 RiskRecon provides a SaaS platform that helps organizations more effectively manage the risk reality of increasingly interconnected IT ecosystems by delivering frequent, comprehensive and actionable security performance measurements.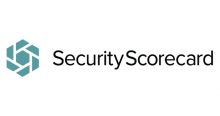 SecurityScorecard was founded in 2013 by Dr. Alex Yampolskiy and Sam Kassoumeh. Through their patented rating technology, SecurityScorecard creates an instant risk analysis and is used by over one thousand companies to self-monitor, evaluate third party risk, andn cyber insurance underwriting.

Silent Breach provides network security and digital asset protection services, allowing companies to continue their business without experiencing consumer fallout and financial loss due to IT vulnerabilities.

TrustedSec is an IT security consulting netowork with expertise in strategized risk-management that asissts companies in preventing and defending against cyber threats.

UpGuard delivers a well-rounded cyber risk solution by bringing together third-party security ratings, vendor questionaires, and cyber threat data.

Aqua protects applications from development to production, across VMs, containers, and serverless workloads,
up and down the stack.

Their highly-skilled practitioners are trained to meet clients where they are – whether that be in the midst of a crisis or proactively seeking cybersecurity services.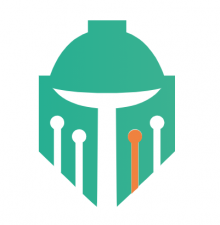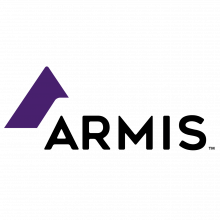 Armis is the first agentless, enterprise-class security platform to address the new threat landscape of unmanaged and IoT devices.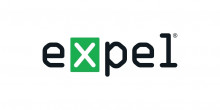 Expel - Transparent SaaS (SOC as a Service)

ZeroFOX provides enterprises AI-powered protection, intelligence and disruption to identify and dismantle external threats across the public attack surface

Cloudflare is a global network designed to make everything you connect to the Internet secure, private, fast, and reliable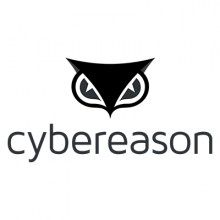 Cybereason provides cyber attack protection that unifies security from the endpoint, to the enterprise, to everywhere the battle moves. Cybereason's Defense Platform combines the industry's top-rated detection and response (EDR and XDR), next-gen anti-virus (NGAV), and proactive threat hunting to deliver context-rich analysis of every element of a MalOp (malicious operation). Cybereason is a privately held, international company headquartered in Boston with customers in more than 40 countries.


Shield Your Business From Cyber Attacks With Binary Defense Managed Detection and Response - MDR Solutions

Sevco Security is designed to deliver the most accurate & comprehensive asset information possible for better, smarter, and faster decision making to improve posture and reduce risk.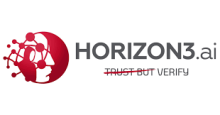 We are a mix of US Special Operations, US National Security, and cybersecurity industry veterans. Our mission is to "turn the map around" – using the attacker's perspective to help enterprises prioritize defensive efforts.
Founded in 2019, Horizon3.ai is headquartered in San Francisco, CA, and 100% made in the USA.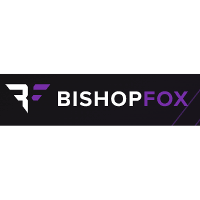 We've been in the offensive security space for almost two decades and are proud to be home to the innovators, engineers, and exploit writers behind some of the most popular security tools and research out there.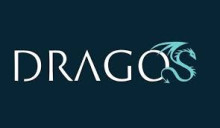 Dragos was founded by renowned ICS/OT practitioners who have defeated adversaries for the U.S. government, ally nations, and global firms. Today, Dragos is on a mission to protect the world's most critical infrastructure and safeguard civilization. We know that's a mission you can get behind

The Dragos Platform gives you visibility into your ICS/OT assets, vulnerabilities, threats, and response actions, and supports you with forensics and OT-specific playbooks.

DarkOwl is the industry's leading provider of darknet data. We offer the world's largest commercially available database of information continuously collected from the darknet, allowing our customers the ability to turn this data into a powerful tool to identify risk at scale and drive better decision making. Our platform tools allow users to parse and analyze the data for specific use cases, and our database is updated from tens of thousands of sites across multiple darknets every day.
DarkOwl is unique not only in the depth and breadth of its darknet data, but also in the relevance and searchability of its data, its investigation tools, and its passionate customer service. As importantly, DarkOwl data is ethically and safely collected from the darknet, allowing users secure anonymous access to information and threats relevant to their mission. Our passion, our focus, and our expertise is the darknet.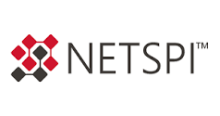 NetSPI is a penetration testing company that is transforming the cyber security testing industry with tech-enabled services and prevention-based cyber security techniques. Global enterprises choose NetSPI's penetration testing service to test their applications, networks, and cloud infrastructure at scale and manage their attack surfaces.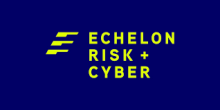 Echelon was born from the idea that cybersecurity isn't something that a professional services firm can just dabble in. Cybersecurity, privacy and technology risk present major threats that disrupt our way of life. That threat is constantly evolving, so we are too. We see it as our calling to stem the tide. We are all in. While other cybersecurity professional services firms tout what they do, few can articulate why they do it. We know exactly what drives us - protecting your basic right to security and privacy.
Our origin story begins with our name. The echelon formation creates a staggered but unified front, used to successfully provide excellent range of vision and protection to each participant. From our name, to how we conduct and manage ourselves on a day-to-day basis, we are built to be that trusted ally.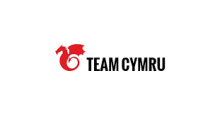 Since 2005, Team Cymru's mission has been to save and improve lives by working with security teams around the world, enabling them to track and disrupt the most advanced bad actors and malevolent infrastructures.

No-Cost Community Service
We deliver comprehensive visibility into global cyber threat activity and are a key source of intelligence for many cyber security and threat intelligence vendors. Our Community Services division provides no-cost threat detection and intelligence to network operators, hosting providers and more than 140 CSIRT teams across 86+ countries.

Commercial Solutions
We give enterprise clients comprehensive visibility into global cyber threats, and we're the key source of intelligence for many cyber security and threat intelligence vendors. Security teams rely on our Pure Signal™ platform to close detection gaps, accelerate incident response, and detect threats and vulnerabilities across their entire enterprise and third-party ecosystems.

Team Cymru is comprised of former...
Law Enforcement and Members of National and Industry CSIRT Teams

Analysts from research, education, private and public sectors
ISP backbone engineers
Fortune 500 enterprise network engineers
Penetration testers
Military – US and allied nations
Frontend, backend, gaming, web app, kernel, high-performance computing and big data developers and system engineers

We understand the entire stack, including layer 8 — the human layer.

We strive to ensure the sovereignty of companies over actions and privileged information. To this end, we work against data theft through traceability of administrator actions on networks, servers, databases and a multitude of devices. In addition, we pursue compliance with auditing requirements and the most demanding standards, including PCI DSS, Sarbanes-Oxley, ISO 27001 and HIPAA.

Authomize was founded by a group of seasoned and visionary entrepreneurs who identified the challenges IT and Security teams face in managing and securing authorizations in today's complex environment. Authomize goal is to allow organizations to manage and secure today's complex environment without compromising on productivity or security.
Authomize empowers organizations to enact identity-first security by detecting, investigating, and responding to identity and access threats. Our customers protect their critical IAM solutions and cloud environments from account takeover, insider threats, and privilege escalations.


Black Kite pushes the limits on predictive insights, delivering the highest quality intelligence to help organizations make better risk decisions and improve the health and safety of the entire planet's cyber ecosystem.



At SentinelOne, we innovate. Our mission is to defeat every attack, every second, of every day. Our Singularity Platform instantly defends against cyberattacks – performing at a faster speed, greater scale, and higher accuracy than possible from any single human or even a crowd.

Acunetix by Invicti Security is an application security testing tool built to help small & mid-size organizations around the world take control of their web security.We believe in empowering security teams to reduce risk across all types of web applications with fast scanning, comprehensive results and intelligent automation.We know the proper tools can bridge the gap between security and development to reduce tension, finger pointing, and re-work to create a culture of security.
Headquartered in Austin Texas, Invicti was founded in 2018 by bringing together Netsparker and Acunetix, two brands that prevent costly data breaches and other security incidents by identifying web vulnerabilities from the early stages of application development through production.


HackNotice is a threat intelligence provider that helps consumers and businesses identify and protect against potential risks and respond to hacks through real-time alerts, around the clock monitoring, and actionable recovery recommendations. Indexing up to a quarter of a billion records each day, HackNotice provides users with the information and visibility they need to protect their digital identities. Founded in 2018, HackNotice is based in Austin, TX.




Halcyon is a cybersecurity company building products that stop ransomware from impacting enterprise customers. The Halcyon Anti-Ransomware and Cyber Resilience Platform offers layered ransomware protection that combines pre-execution detection, behavioral modeling, deception techniques and, if all else fails, resiliency, recovery and isolation of impacted nodes.

Cybersixgill was founded in 2014 with a single mission: To disrupt the threat intelligence sector by improving the availability of threat intelligence from the clear, deep and dark web. Fast forward a few years and our agile, automated threat intelligence solutions are helping security teams fight cyber crime and minimize their risk exposure by detecting phishing, data leaks, fraud and vulnerabilities, while amplifying incident response – all in real-time.

Cybersixgill captures, processes and alerts teams to emerging threats, TTPs, IOCs and their exposure to risk as it surfaces on the clear, deep and dark web.

Panorays is dedicated to eliminating third-party security risk so that companies worldwide can quickly and securely do business together.
We automate, accelerate and scale customers' vendor security evaluation and risk management process.




Safe Security is a global leader in cybersecurity and digital business risk quantification. With SAFE, we are managing cyber risk posture of Fortune 500 companies. Explore our journey since our inception in 2012.
Our mission is to become the de-facto industry standard to measure, manage, and transfer cyber risk.

Cyber security has always been measured in subjective siloes. With the growing sophistication of cyber attacks, cybersecurity through generic red-amber-green heat maps is not enough. We are at the epicenter of solving this problem through our enterprise-wide, objective, unified and real-time cyber risk quantification platform called SAFE.



Built in collaboration with government agencies, Cerberus our dark web investigation platform has been used in some of the world's largest dark web investigations to bring perpetrators to justice.
In 2021 we expanded our international presence with our US headquarters in Washington DC.
2022 saw the launch of our dark web monitoring solution, DarkIQ, and has seen us continue our mission and afford enterprise, MSSPs, government and law enforcement agencies an unmatched toolset in their fight against criminal activity on the dark web.

ThreatConnect enables threat intelligence operations, security operations, and cyber risk management teams to work together for more effective, efficient, and collaborative cyber defense and protection. With ThreatConnect, organizations infuse ML and AI-powered threat intel and cyber risk quantification into their work, allowing them to orchestrate and automate processes to get the necessary insights and respond faster and more confidently than ever before.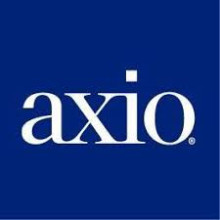 Axio is the leader in SaaS-based cyber management software, which empowers security leaders to build and optimize security programs and quantify risk in financial terms. Axio360 is the only cyber risk management platform to align security leaders, business leaders, and Boards of Directors around a single source of truth about their most critical corporate risks. Since 2016, Axio has been a trusted partner to many of the world's leading critical infrastructure, energy, manufacturing, and financial services companies, helping drive better visibility and decision-making about cybersecurity priorities and investments

Axio focuses on key areas of your enterprise that represent the highest risk so you can budget wisely, improve cyber resilience, and demonstrate duty of care. The Axio360 platform is a decision-making engine for holistic cyber risk management, including cybersecurity assessments, cyber risk quantification (CRQ), risk transfer, and cyber insurance analysis.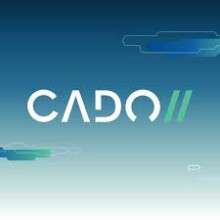 Cado Security is the provider of the first cloud forensics and incident response platform. By leveraging the scale and speed of the cloud, the Cado platform automates forensic-level data capture and processing across cloud, container, and serverless environments. Only Cado empowers security teams to respond at cloud speed.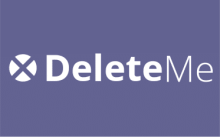 Our founders, Rob Shavell and Eugene Kuznetsov created DeleteMe in 2010 when they realized the difficulty of navigating privacy issues in today's interconnected and digital world. Rob Shavell and Eugene Kuznetsov created DeleteMe in 2010 when they realized the difficulty of navigating privacy issues in today's interconnected and digital world.
DeleteMe is a hands-free subscription service that will remove your personal information that's being sold online.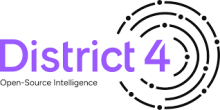 DISTRICT 4 LABS is a cutting-edge data business dedicated to building the open-source intelligence (OSINT) tools and technologies of tomorrow. We are proud to announce our flagship product: DARKSIDE. One of the world's largest repositories of compromised records, DARKSIDE is used by corporate investigators, intelligence analysts, and cyber consultants to mitigate risk and uncover critical intelligence.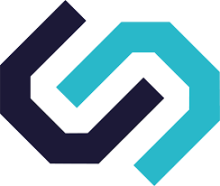 Headquartered in Las Vegas, Nevada, CyberClan has dedicated teams throughout the United States to provide first-class Incident Response & Breach Response services, Cyber Extortion, Ransomware, eDiscovery, tailored Risk Management Consultancy services, and unparalleled Managed Security Services.CyberClan provides enterprise security, and a human response to small and midsize enterprises and channel partners through comprehensive risk assessment services, 24/7/365 managed detection and response services, and lightning-fast breach response.


Red Canary provides Managed Detection and Response - MDR Services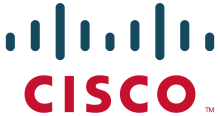 Cisco Secure provides seamless interoperability with third-party technologies through a broad portfolio of technologies that work together. As a result, visibility is unified, automation is automated, and defenses are strengthened. Using the Cisco SecureX platform, the products listed below enable a secure network, endpoints, cloud edge, and applications.

Identity Access Management Security - IAM Security
End-to-End Identity Security Platform
Continuous Identity Discovery of privileged identities known as nonhuman identities (NHIs)

Onspring is a Governance, Risk and Compliance Software Platform (GRC) that helps your business manage risk.

RiskLens is a Cyber Security Risk Quantification - CRQ Software Vendor.
RiskLens offers quantitative cyber risk management solutions built on the FAIR™ standard.

Kroll is a leader in Cyber Security Incident Response (IR) Services. Kroll provides clients with risk and financial advisory solutions based on unique insights, data and technology. Their team of more than 6,500 professionals worldwide continues the firm's nearly 100-year history of trusted expertise.

AttackIQ is a Breach and Attack Simulation - BAS Software Vendor.