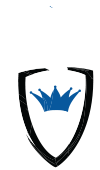 Ready to Schedule a Consultation?

Centripetal invented the Threat Intelligence Gateway and leverages its technologies to deliver CleanINTERNET, a comprehensive intelligence-led cyber service.

Recorded Future is the world's largest provider of intelligence for enterprise security.

ZeroFOX provides enterprises AI-powered protection, intelligence and disruption to identify and dismantle external threats across the public attack surface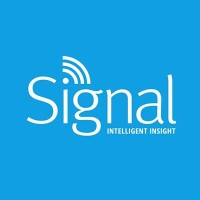 Assess Threats, Risks and Vulnerabilities using Signal Corporation's OSINT Threat, Dark Web Monitoring and Risk Intelligence Platform. Signal Corporation provides access to online data, including the dark web, to give physical security, supply chain, crisis management, fraud, cyber security, and human resource teams early stage indicators of possible threats allowing them to take mitigate steps quickly. Monitor multiple data sources, advanced dark web search capability and real-time email and mobile notifications.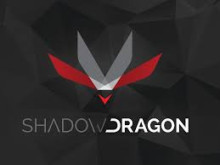 To make the world a safer place by developing easy-to-use digital investigation tools that address the complexities of modern online investigations and augment the capabilities of in-house teams.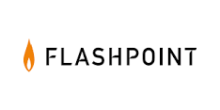 Flashpoint intelligence combines data, insights, and automation to identify risks and stop threats for cyber, fraud, and physical security teams.

DarkOwl is the industry's leading provider of darknet data. We offer the world's largest commercially available database of information continuously collected from the darknet, allowing our customers the ability to turn this data into a powerful tool to identify risk at scale and drive better decision making. Our platform tools allow users to parse and analyze the data for specific use cases, and our database is updated from tens of thousands of sites across multiple darknets every day.
DarkOwl is unique not only in the depth and breadth of its darknet data, but also in the relevance and searchability of its data, its investigation tools, and its passionate customer service. As importantly, DarkOwl data is ethically and safely collected from the darknet, allowing users secure anonymous access to information and threats relevant to their mission. Our passion, our focus, and our expertise is the darknet.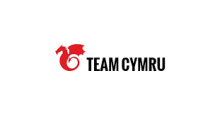 Since 2005, Team Cymru's mission has been to save and improve lives by working with security teams around the world, enabling them to track and disrupt the most advanced bad actors and malevolent infrastructures.

No-Cost Community Service
We deliver comprehensive visibility into global cyber threat activity and are a key source of intelligence for many cyber security and threat intelligence vendors. Our Community Services division provides no-cost threat detection and intelligence to network operators, hosting providers and more than 140 CSIRT teams across 86+ countries.

Commercial Solutions
We give enterprise clients comprehensive visibility into global cyber threats, and we're the key source of intelligence for many cyber security and threat intelligence vendors. Security teams rely on our Pure Signal™ platform to close detection gaps, accelerate incident response, and detect threats and vulnerabilities across their entire enterprise and third-party ecosystems.

Team Cymru is comprised of former...
Law Enforcement and Members of National and Industry CSIRT Teams

Analysts from research, education, private and public sectors
ISP backbone engineers
Fortune 500 enterprise network engineers
Penetration testers
Military – US and allied nations
Frontend, backend, gaming, web app, kernel, high-performance computing and big data developers and system engineers

We understand the entire stack, including layer 8 — the human layer.

SpyCloud is the leader in operationalizing Cybercrime Analytics to protect businesses from cyberattacks, prevent consumer fraud losses, and power cybercrime investigations.
Our focus is recapturing data from the deepest layers of the darknet, processing and analyzing billions of cybercrime elements with our proprietary engine, and delivering automated solutions that thwart ransomware, account takeover, and online fraud. SpyCloud's proactive solutions keep more than 4 billion employee and consumer accounts secure. We're a trusted partner to B2B organizations and consumer brands around the globe, including half of the Fortune 10, government agencies, and the most innovative financial services, ecommerce, technology, and security companies in the world.




HackNotice is a threat intelligence provider that helps consumers and businesses identify and protect against potential risks and respond to hacks through real-time alerts, around the clock monitoring, and actionable recovery recommendations. Indexing up to a quarter of a billion records each day, HackNotice provides users with the information and visibility they need to protect their digital identities. Founded in 2018, HackNotice is based in Austin, TX.




Cybersixgill was founded in 2014 with a single mission: To disrupt the threat intelligence sector by improving the availability of threat intelligence from the clear, deep and dark web. Fast forward a few years and our agile, automated threat intelligence solutions are helping security teams fight cyber crime and minimize their risk exposure by detecting phishing, data leaks, fraud and vulnerabilities, while amplifying incident response – all in real-time.

Cybersixgill captures, processes and alerts teams to emerging threats, TTPs, IOCs and their exposure to risk as it surfaces on the clear, deep and dark web.

Built in collaboration with government agencies, Cerberus our dark web investigation platform has been used in some of the world's largest dark web investigations to bring perpetrators to justice.
In 2021 we expanded our international presence with our US headquarters in Washington DC.
2022 saw the launch of our dark web monitoring solution, DarkIQ, and has seen us continue our mission and afford enterprise, MSSPs, government and law enforcement agencies an unmatched toolset in their fight against criminal activity on the dark web.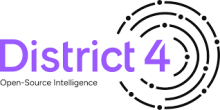 DISTRICT 4 LABS is a cutting-edge data business dedicated to building the open-source intelligence (OSINT) tools and technologies of tomorrow. We are proud to announce our flagship product: DARKSIDE. One of the world's largest repositories of compromised records, DARKSIDE is used by corporate investigators, intelligence analysts, and cyber consultants to mitigate risk and uncover critical intelligence.