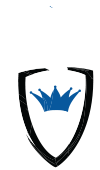 Ready to Schedule a Consultation?
Capabilities include threat detection and log management through correlation of user and entity behavior analytics (UEBA). The most popular brand name SIEM for enterprise business is Splunk which was acquired by Cisco in 2023.

Anlyz provides its next-level security platform with an exceptional and experienced team. Their specialties in cybersecurity and business continuity sets them apart to provide trustworthy support.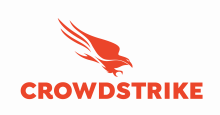 CrowdStrike is a US-based company that provides cloud workload, endpoint security, threat intelligence, and cyberattack response serrvices.


Fortinet secures all types of business worldwide, from SMB to enterprises and government organizations, providing network security solutions.

Rapid7 is trusted and depended on around the world to provide advanced technology, services, and in-depth research for complex vulnerabilities and cyberattacks affecting security teams.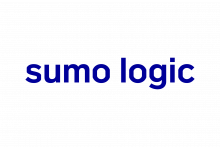 Sumo Logic is the pioneer in continuous intelligence, a new category of software, which enables organizations of all sizes to address the data challenges and opportunities presented by digital transformation, modern applications, and cloud computing


Shield Your Business From Cyber Attacks With Binary Defense Managed Detection and Response - MDR Solutions

Hunters is a group of cyber and technology experts with a mission to revolutionize security operations by combining data engineering, security expertise and layers of automation to expedite decision making,
helping security teams become attack-ready. Hunters infuses how attackers think and act into a platform that helps security operations see and stop attacks at their root.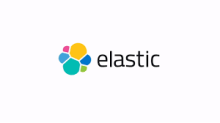 Elastic NV is an American-Dutch company that was founded in 2012 in Amsterdam, the Netherlands, and was previously known as Elasticsearch. It is a search company that builds self-managed and software as a service offerings for search, logging, security, observability, and analytics use cases.
We're the leading platform for search-powered solutions, and we help everyone — organizations, their employees, and their customers — find what they need faster, while keeping applications running smoothly, and protecting against cyber threats.When you tap into the power of Elastic Enterprise Search, Observability, and Security solutions, you're in good company with brands like Uber, Slack, Microsoft, and thousands of others who rely on us to accelerate results that matter.

ArmorPoint redefines the traditional approach to cybersecurity by combining network operations, security operations, and SIEM technology in one platform. Designed by cybersecurity experts and backed by 24/7/365 U.S.-based support, It's cloud-hosted SIEM technology and extended detection and response capabilities enables businesses to implement a highly-effective, scalable cybersecurity program. With customizable pricing available, every ArmorPoint plan offers a dynamic level of managed security services that support the risk management initiatives of all companies, regardless of available budget, talent, or time. ArmorPoint is developed and powered by Trapp Technology, a Phoenix-based IT managed services provider.

Blumira makes security easy and effective for SMBs and mid-market companies, helping them detect and respond to cybersecurity threats faster to stop breaches and ransomware. Meet compliance, save time on security tasks, and focus on real threats with Blumira.

LogRhythm uses machine learning and other techniques to surface advanced threats that might otherwise go unnoticed.
LogRhythm is the only SIEM designed to support the end-to-end threat detection and response workflow—what we call Threat Lifecycle Management™. Realize streamlined operations and lower total cost of ownership with our unified platform.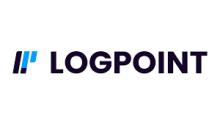 SIEM, SOAR, UEBA and Endpoint Security are converged for a precise, consistent, and efficient threat response.
Logpoint leverages advanced analytics, accelerated by Machine Learning to improve our customers' cybersecurity and automate their digital transformation. Logpoint's security analytics engine allows users to easily identify attacks, immediately respond and effectively report. With Logpoint, customers get a force multiplier for their security analysts to enhance the safety of critical business intelligence.

Splunk - Security Information & Event Management (SIEM)