News & Media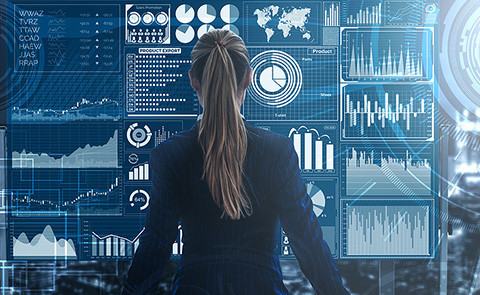 What is a Cybersecurity Rating Report?
According to Gartner, cybersecurity ratings will become as important as credit ratings when assessing the risk of existing and new business relationships. Gartner predicts that these services will be a perquisite for business relationships.
Security ratings are an independent, data-driven report that examines a group's complete cybersecurity, practice and operations, and of their partners. Gartner considers cybersecurity ratings as critical to small, medium, enterprise, and government agencies to evaluate the process of onboarding new vendors and business partners.
As the total number of cyber attacks increase, along with the hackers' technical capabilities, it's more and more necessary to have an independent tool within an organizations' reach. Cyber attacks can have a drastic negative impact to an organization, including financial loss, brand distrust, liability, and partial or complete operations disruption. BitSight offers more data to be gathered so getting a handle on your internal cybersecurity capabilities is always top priority.
BitSight's Ratings runs on a Non-intrusive platform that creates data-backed security ratings. Through advanced algorithms, the BitSight Security Ratings Platform applies daily scores stretching between 250 - 900. Similar to credit ratings, the higher the score means better security protection. Results of the report include the type of system that's been affected, date of occurrence, ip address, level of severity, event frequency, time span, and confidence. Through continuous monitoring, the BitSight score provides context around specific factors causing lower security ratings, such as botnet infections, tls/ssl certificates, open ports, and more.
Read Cabela's case study on how they used BitSight Security Ratings to streamline its vendor risk management process and improve cybersecurity posture.
Book a free consultation with CYBER BUYER and also receive a free BitSight cybersecurity report and learn what you can do to protect your organization.
---
« Back to News & Media