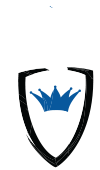 Ready to Schedule a Consultation?
The best protection for your business from cyber attack is an IT staff that is properly educated and trained on monitoring and responding to threats. Through routine aware training and properly access management and control, you can empower your security employees and managers to establish effective security systems for your organization.

A unique data security solution specializing in data protection. Atakama provides file-level encryption and customizable security policies to compliment a variety of business requirements.‍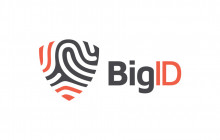 Data is the critical factor for all businesses - not just to persevere, but to continue to innovate.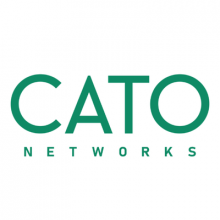 Cato Networks developed the world's first SASE platform by combining SD-WAN and network security. Customers utilizing Cato's services can securely access multiple applications throughout their network, provide a top-level secure branch internet, and sync cloud datacenters and mobile users into a zero-trust architecture.

CyberProof is a security services company that intelligently manages your incident detection and response.

Cynet is a pioneer and leader in advanced threat detection and response

Fortinet secures all types of business worldwide, from SMB to enterprises and government organizations, providing network security solutions.

IRONSCALES - A Self-Learning Email Security Platform To Proactively Fight Phishing Attacks.

KnowBe4 educates companies, thought leaders, and other business-solution experts through an innovative security awareness and phishing platform training platform.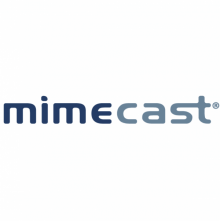 Mimecast provides cybersecurity email protection globally, reigniting brand trust while reinforcing business IT resilience. The Mimecast cloud suite stretches from email to web security, training, data protection, uptime assurance and other services when matched against security attacks, human missteps, and technology failures.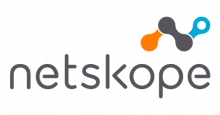 Made in America, Netskope provides security applications through cloud-native solutions to companies needing security protection.

NordVPN is a virtual private network (VPN) provider for Windows, MacOS, and Linux desktop, mobile and application-specific devices.

Okta provides security connections within user authentication, password access, directory integration, and cross-application analysis.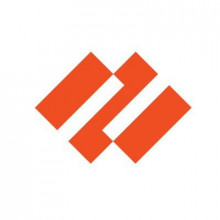 Palo Alto Networks, Inc., operates a multinational cybersecurity company that provides advanced firewalls and cloud-services.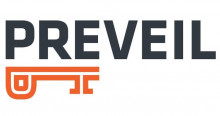 PreVeil makes encryption easy for everyday use.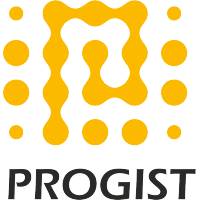 ProgIST Solutions provides innovative security solutions and products to a multitude of industries, including banks, insurers, stock echanges, online trading firms, finance companies, payment processors, healthcare companies, and manufacturers.

Proofpoint supplies problem-solving cybersecurity and compliance services protecting companies and their customers throughout email, websites, cloud services and social media.

RedSeal utilizes its cloud security solutions for government organizations and Global 2000 companies to substantially reduce cyber risk in all network environments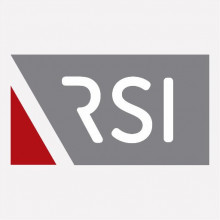 RSI Security focuses on cybersecurity that protects public and private sector companies by providing engineering, assessment, a advisory services, and technical evaluation while minimizing risk.

Stickley on Security provides SoS Advisors that educate customers and professionals on the latest security risks, while providing actionable solutions to maintain data security.

Varonis protects enterprise data, confidential customer details, product data, and other intellectual property. Services also include threat detection, managed response, and compliance.

Zscaler is a global leader in transforming organizational infrustructure into a cloud and mobile-first network. They provide enhanced, cloud-based solutions to users, networks and devices throughout more than 185 countries.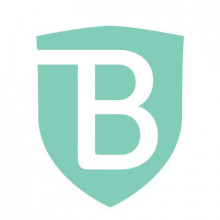 BrandShield prevents, detects and fights online scams: phishing attacks, fraud, executive impersonations and more.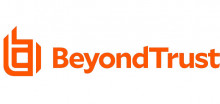 BeyondTrust is a global leader in Privileged Access Management (PAM), empowering companies to protect and manage their entire universe of privileges


OneLogin by One Identity provides Identity and Access Management (IAM) solutions. OneLogin provides you with everything you need to secure your workforce, customers, and partners at a price that works with your budget. OneLogin secures over 5,500 customers worldwide, including Airbus, Stitch Fix, and AAA.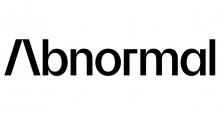 Abnormal provides total protection against the widest range of attacks including phishing, malware, ransomware, social engineering, executive impersonation, supply chain compromise, internal account compromise, spam, and graymail.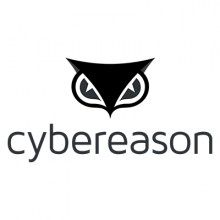 Cybereason provides cyber attack protection that unifies security from the endpoint, to the enterprise, to everywhere the battle moves. Cybereason's Defense Platform combines the industry's top-rated detection and response (EDR and XDR), next-gen anti-virus (NGAV), and proactive threat hunting to deliver context-rich analysis of every element of a MalOp (malicious operation). Cybereason is a privately held, international company headquartered in Boston with customers in more than 40 countries.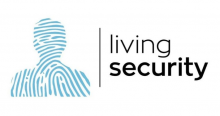 Living Security is trusted by security-minded organizations like CVS Health, MasterCard, Verizon, MassMutual, Biogen, AmerisourceBergen, Hewlett Packard, JP Morgan, and Target.

Check Point is a well known leader of software and hardware products for cyber security including next-generation cloud security solutions for network security, endpoint security, mobile security, data security, secure web gateway (SWG), remote access ZTNA, email security and Microsoft Office 365 email and extended Microsoft application security. When looking for a single-platform for to bundle in many cyber security products, consider Check Point as a valuable cybersecurity platform option.

Noname Security is taking a complete, proactive approach to API Security.
Noname works with 20% of the Fortune 500 and covers the entire API security scope across three pillars — Posture Management, Runtime Security, and API Security Testing.
Noname Security is backed by leading venture capital firms, including Lightspeed, Georgian, The Syndicate Group (TSG), Forgepoint, Next47, Insight Partners, and Cyberstarts, and has raised $220M, achieving "unicorn" status only one year out of stealth.
Noname Security is privately held, remote-first with headquarters in Silicon Valley, and offices in Tel Aviv and Amsterdam.

Salt Security is an API Security SaaS provider. They offer an API Threat Protection solution focused on securing the ubiquitous APIs connecting everything from web and mobile applications to microservices and IoT devices. These are the APIs that you develop and own and are at the core of connecting your applications and data.
Powered by Salt Security's AI-based Big Data engine and Holistic Detection architecture, only Salt Security:
--Discovers all your APIs and the sensitive data they expose
--Pinpoints and stops attackers during reconnaissance
--Eliminates API vulnerabilities to strengthen your security posture
Salt Security was founded in 2016 by alumni of the Israeli Defense Forces (IDF) to deliver the first, patented API Protection platform to secure APIs. Salt Security deploys in minutes, automatically learns your unique APIs, and requires no configuration or customization to help you protect and improve your API security.
In our Series D round, we raised $140M at a valuation of $1.4 billion. Led by CapitalG, Alphabet's independent growth fund, the round included participation from all existing investors, including Sequoia Capital, Y Combinator, Tenaya Capital, S Capital VC, Advent International, Alkeon Capital, and DFJ Growth.

42Crunch provides continuous API security. Their unique developer-first API security platform enables developers build and automate security into their API development pipeline and gives security teams full visibility and control of security policy enforcement throughout the API lifecycle. 42Crunch enables a seamless DevSecOps' experience that reduces governance costs and accelerates the rollout of secure APIs.

AppOmni is a SaaS Security Management provider. AppOmni provides unprecedented data access visibility, management, and security of SaaS solutions, enabling organizations to secure mission-critical and sensitive data. AppOmni's solution offers patented technology that deeply scans APIs, security controls, and configuration settings to evaluate the current state of SaaS deployments and compare against best practices and business intent. With AppOmni, organizations can establish rules for data access, data sharing, and third-party applications that will be continuously and automatically validated.
AppOmni was named a 2021 SINET16 Innovator and one of Dark Reading's "11 Cybersecurity Vendors to Watch in 2021."

Keeper Security is a Password Management SaaS Platform that helps you manage, protect and monitor all your organization's passwords, secrets and remote connections with zero-trust security.



1Password is trusted by more than 100,000 businesses to protect their data, 1Password gives you complete control over passwords and other sensitive business information.
1Passworkd is a key asset of the Identity and Access Management (IAM) stack, 1Password protects all employee accounts – even those you aren't aware of. Give employees secure access to any app or service and safely share everything you need to work together – including logins, documents, credit cards, and more – while keeping everything else private.
1Password is easy to deploy and integrates with Azure AD, Okta, OneLogin, and Slack, so you can automatically provision employees using the systems you already trust. It's simple to manage and fits seamlessly into your team's workflow, so you can secure your business without compromising productivity.

LastPass is a Password Management SaaS solution that provides password and identity management solutions that are convenient, easy to manage and effortless to use, helping more than 30 million users organize and protect their online lives. From enterprise password management and single sign-on to adaptive multi-factor authentication, LastPass Business gives superior control to IT and frictionless access to 85,000 businesses.

Tessian is a cloud email security service that intelligently protects businesses around the world against advanced threats and data loss on email, while coaching your staff about security threats in-the-moment. Tessian uses machine learning and behavioral data science to automatically stops threats that evade legacy Secure Email Gateways, including advanced phishing attacks, business email compromise, accidental data loss and insider threats. Tessian's intelligent approach not only strengthens email security but also builds smarter security cultures in the modern enterprise.
Founded in 2013, Tessian is backed by legendary investors such as March Capital, Sequoia, Accel and Balderton, and has been recognized as one of Fast Company's Most Innovative Companies for 2022.

Imperva - Application, Data and Network Security Solutions

Imperva is a cyber security leader that helps organizations protect their data and all paths to it. Imperva protects all digital experiences, from business logic to APIs, microservices, and the data layer, and from vulnerable, legacy environments to cloud-first organizations. Imperva protects customers around the world trust Imperva to protect their applications, data, and websites from cyber attacks.

PerimeterX is the leading provider of solutions that detect and stop the abuse of identity and account information on the web. Its cloud-native solutions detect risks to your web applications and proactively manage them, freeing you to focus on growth and innovation. The world's largest and most reputable websites and mobile applications count on PerimeterX to safeguard their consumers' digital experience while disrupting the lifecycle of web attacks.

HUMAN is a Bot Security SaaS platform that protects enterprises from bot attacks to keep digital experiences human. HUMAN has one of the most advanced Human Verification Engine that protects applications, APIs and digital media from bot attacks, preventing losses and improving the digital experience for real humans. Today HUMAN verifies the humanity of more than 10 trillion interactions per week for some of the largest companies and internet platforms.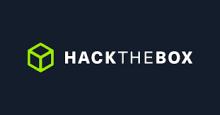 Hack The Box is a leading gamified cybersecurity upskilling, certification, and talent assessment software platform enabling individuals, businesses, government institutions, and universities to sharpen their offensive and defensive security expertise.

Zimperium, Inc. is a global leader in mobile device and app security, offering real-time, on-device protection against both known and unknown threats on Android, iOS and Chromebook endpoints. The company was founded under the premise that the then current state of mobile security was insufficient to solve the growing mobile security problem. At the time, most mobile security was a port from traditional endpoint security technologies.
4055 Valley View
Dallas, TX 75244
US Toll Free: 844-601-6760
International: +1.415.992.8922
General: info@zimperium.com
Press: pr@zimperium.com
Compliance Hotline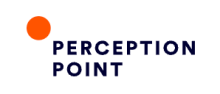 Perception Point is a Prevention-as-a-Service company, built to enable digital transformation. Trusted by global enterprises, our Gartner-recognized, revolutionary platform offers a 360-degree protection against any type of content-based attacks, across all collaboration channels, in one simple solution. Built by and for IT and security experts, our service is incredibly easy to deploy, maintain and update according to the newest attack techniques.

We are a team of cyber-intelligence professionals and business leaders with offices in the US and Israel. We are passionate about cybersecurity, business operations, and the connection between the two.
We enjoy ruining the attackers' day, every day.



There are three distinct and vital pillars of cybersecurity defense — people, process, and technology. All are important, but the people run the technologies and processes. They need to have measurable technical and soft skills to best defend against cyber threats.
Only Cloud Range offers the breadth of services to help you hire, train, upskill, and retain. Live-fire cyberattack simulations enable the whole security team to work together to defend against the latest threats. Hands-on training modules improve cybersecurity skills and abilities. Hiring assessments ensure the right people are in the right seats with a plan for growth. Tabletop 2.0 exercises improve communication and critical thinking from the newest analyst to the C-suite. Plus, Cloud Range is full-service, so we take care of all the administration and coordination.

RangeForce is a cloud-based and on-demand cyber skills platform, featuring real IT infrastructure, real security tools, and real cyber threats.
It levels up SOC and cybersecurity professionals with realistic, holistic, advanced defensive skills training, while accurately and quantitatively assessing existing team capabilities.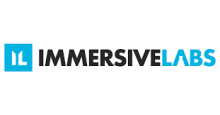 Immersive Labs powers the real-time measurement of human cyber capabilities across technical and non-technical teams—any role within the organization, including cyber teams, developers, engineers and executives.


SlashNext was founded in 2015 during a significant rise in phishing, morphing payloads, and a very strong belief that phishing would grow from email into a multi-channel problem and become the number one cyber threat to organizations. There was a recognition that something needed to change.
Atif Mushtaq, the visionary founder behind SlashNext and one of the main architects of FireEye's core malware sandbox technology, recognized phishing detection, like malware, needed to move from signature-based reputation techniques to behavioral analysis. What was needed was a faster, more automated, and accurate approach to phishing detection. With that knowledge, SlashNext built an Artificial Intelligence (AI) phishing detection engine with virtual browsers and behavioral analysis using computer vision, natural language processing, and several machine-learning classifiers to detect and stop well-crafted multi-payload phishing attacks delivered multiple communication channels, including legitimate infrastructure.
Today, as humans have moved completely to the cloud, using apps, browsers and mobile devices to communicate with work, family, and friends, SlashNext is uniquely positioned to stop multi-channel phishing and human hacking


HackNotice is a threat intelligence provider that helps consumers and businesses identify and protect against potential risks and respond to hacks through real-time alerts, around the clock monitoring, and actionable recovery recommendations. Indexing up to a quarter of a billion records each day, HackNotice provides users with the information and visibility they need to protect their digital identities. Founded in 2018, HackNotice is based in Austin, TX.




Halcyon is a cybersecurity company building products that stop ransomware from impacting enterprise customers. The Halcyon Anti-Ransomware and Cyber Resilience Platform offers layered ransomware protection that combines pre-execution detection, behavioral modeling, deception techniques and, if all else fails, resiliency, recovery and isolation of impacted nodes.

Next is disrupting the legacy data loss prevention market with a user-centric, flexible, cloud-native, AI/ML-powered solution built for today's threat landscape. The Reveal Platform by Next uncovers risk, educates employees and fulfills security, compliance and regulatory needs.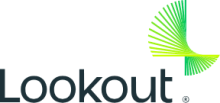 As the leading provider of Data-Centric Cloud Security, we set a new standard for helping businesses protect the sensitive data and information they care about most.
dData security is not just about locking down sensitive information. It's about setting it free. From device and app to network and cloud, we're unifying data security - providing protection from anywhere, on any device, without sacrificing privacy. It's the future of secure data and peace of mind for all.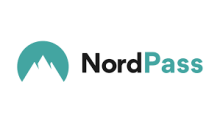 Developed by the security experts behind NordVPN, NordPass is a secure, easy-to-use password manager purpose-built for a smoother and safer online experience. Besides your login credentials, you can also use NordPass to securely store and access your credit card details, secure notes, and personal information. Everything you keep in NordPass is protected by advanced encryption algorithms.

Our mission is to develop affordable digital security products with a passion for detail: simpler, nicer, faster and safer.


Nordpass Personal -
All of your passwords, credit cards, and personal info in a single secure place.
Nordpass Business -
Drive growth and productivity with the NordPass password manager for business.
No-limit, end-to-end encrypted storage of credentials, credit cards, notes, and personal information means access to everything you need from one safe place.