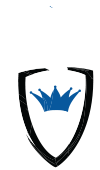 Ready to Schedule a Consultation?
What You Need To Know
The purpose of a Cybersecurity Assessment is to expose vulnerabilities and resolve them, while providing a critical to non-critical priority list to an organization.
Assessment
Typically providing multiple teams the context for enhanced communication with key stakeholders within an organization. Assessments involve the value of cyber assets, source and details of probable threats, vulnerabilities that could be exposed and provide a means for an attack, and risk and impact.
Framework
Cybersecurity Assessments include:
Identifying the specific cybersecurity framework: hardware, applications, policies, network, and data
Compliance requirements
Level of development in security controls
Risk Reduction Plan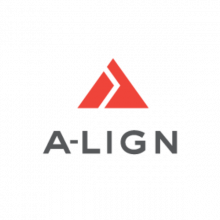 A-LIGN offers comprehensive expertise and consulting for every set of compliance objectives and makes your specific path our priority.

Assure Professional specializes in providing cybersecurity, assurance, and compliance solutions. With a unique service, they provide due diligence, private equity, accounting services, and compliance connection programs for SOC 1 (formerly SSAE 16) Audits, Soc 2 + HITRUST Audits, SOC SOC Readiness Assessments, SOC for Cybersecurity, SOC for Vendor Supply Chain, ISO 27001 Assessments and HIPAA/HITECH Assessments.

Axonius specializes in cybersecurity asset management supplying security policies and solutions to correct security gaps, threats, vulnerabilities, and emergency incident response through seamless integration of IT, security and operation management platforms.

BitSight enhances the tactics and methods that organizations understand and manage security risk. BitSight is utilized by Fortune 500, top investment banks, cyber insurers and over 1,000 customers.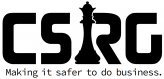 Through mimicking hacking techniques, our experts continuously examine Tactics, Techniques, and Procedures (TTPs) to strengthen security infrastructures. The Incident Response assessment process ensures accurate tactics on resolving incidents.

Compliance Cloud Solutions is comprised of a team of experts with deep InfoSec experience across the government and private sectors.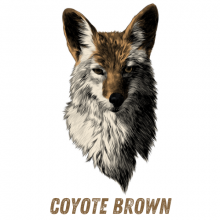 We are a Cyber Security Consulting & Advisory Firm composed of highly experienced strategic cybersecurity advisors and consultants helping clients maintain a healthy cyber security posture.

A supplier of a competitive third-party cyber risk management platform that identifies, evaluates, and monitors enterprise-level cyber security, CyberGRX sets the standard on automation and analytics to provide valuable solutions preventing security threats.

Dean Dorton assists clients through strategic business levels within audit, tax, business management, consulting and technology solutions utilizing innovative cloud solutions.

OneTrust is the #1 fastest growing and most widely used technology platform to help organizations be more trusted, and operationalize privacy, security, data governance, and compliance programs.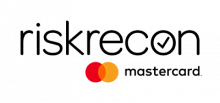 RiskRecon provides a SaaS platform that helps organizations more effectively manage the risk reality of increasingly interconnected IT ecosystems by delivering frequent, comprehensive and actionable security performance measurements.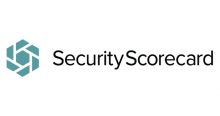 SecurityScorecard was founded in 2013 by Dr. Alex Yampolskiy and Sam Kassoumeh. Through their patented rating technology, SecurityScorecard creates an instant risk analysis and is used by over one thousand companies to self-monitor, evaluate third party risk, andn cyber insurance underwriting.

Strike Graph customers earn audited SOC2 security certifications with confidence.

UpGuard delivers a well-rounded cyber risk solution by bringing together third-party security ratings, vendor questionaires, and cyber threat data.

Infocyte is a globally trusted leader in proactive threat detection, Microsoft 365 security compliance, and incident response.

Avanan catches the advanced attacks that evade default and advanced security tools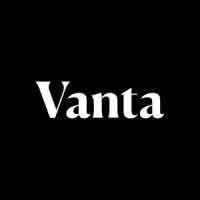 Automated security monitoring for compliance certifications: SOC 2, HIPAA, and ISO 27001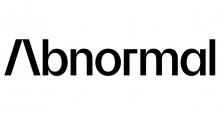 Abnormal provides total protection against the widest range of attacks including phishing, malware, ransomware, social engineering, executive impersonation, supply chain compromise, internal account compromise, spam, and graymail.

Empower productivity. Protect data. Stop Insider Risk.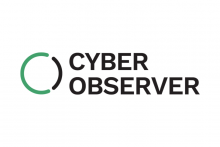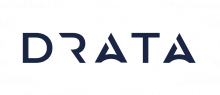 Minimizing your organization's risk with a defense-in-depth approach to email security, detecting and destroying targeted BEC and spearphishing attacks.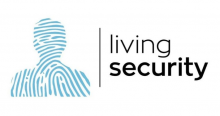 Living Security is trusted by security-minded organizations like CVS Health, MasterCard, Verizon, MassMutual, Biogen, AmerisourceBergen, Hewlett Packard, JP Morgan, and Target.

Tessian is a cloud email security service that intelligently protects businesses around the world against advanced threats and data loss on email, while coaching your staff about security threats in-the-moment. Tessian uses machine learning and behavioral data science to automatically stops threats that evade legacy Secure Email Gateways, including advanced phishing attacks, business email compromise, accidental data loss and insider threats. Tessian's intelligent approach not only strengthens email security but also builds smarter security cultures in the modern enterprise.
Founded in 2013, Tessian is backed by legendary investors such as March Capital, Sequoia, Accel and Balderton, and has been recognized as one of Fast Company's Most Innovative Companies for 2022.

runZero brings together the best of IT, security and networking technology to deliver amazing network discovery and asset inventory capabilities for modern enterprises. If your looking to cyber security asset discovery and management tools, look no further than runZero for your network discovery and asset inventory platform.

Black Kite pushes the limits on predictive insights, delivering the highest quality intelligence to help organizations make better risk decisions and improve the health and safety of the entire planet's cyber ecosystem.



As cyber-threats and regulatory mandates continue to expand, organizations are challenged by the difficulties of implementing effective cybersecurity and compliance programs. With Apptega, organizations of all sizes, including Fortune 500 enterprises and Managed Security Service Providers (MSSPs), are simplifying cybersecurity and compliance management.
Apptega is at the intersection of simple user experiences and patent-pending technology, providing an innovative platform paired with industry frameworks to build, manage and report great cybersecurity.

CYGNVS - Incident Response Platform

The CYGNVS platform is mobile friendly, out-of-band, secure and pre-configured with built-in playbooks, industry templates and workstream assignments. Using the CYGNVS platform will guide you through your tailored response plan assigning role-specific tasks to team members. When disaster strikes and your corporate network and/or email is compromised, CYGNVS is your place to securely, swiftly respond and recover.