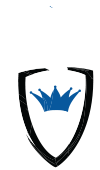 Ready to Schedule a Consultation?
What You Need To Know
Email security defines various procedures and methods to protect email accounts and its contents from unauthorized access. Email itself is a prime candidate to receive phishing attacks, spam and malware.</

IRONSCALES - A Self-Learning Email Security Platform To Proactively Fight Phishing Attacks.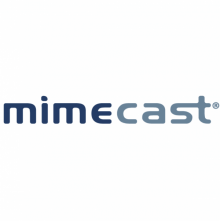 Mimecast provides cybersecurity email protection globally, reigniting brand trust while reinforcing business IT resilience. The Mimecast cloud suite stretches from email to web security, training, data protection, uptime assurance and other services when matched against security attacks, human missteps, and technology failures.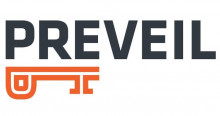 PreVeil makes encryption easy for everyday use.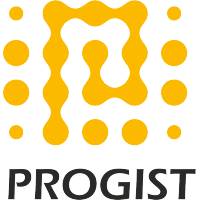 ProgIST Solutions provides innovative security solutions and products to a multitude of industries, including banks, insurers, stock echanges, online trading firms, finance companies, payment processors, healthcare companies, and manufacturers.

Proofpoint supplies problem-solving cybersecurity and compliance services protecting companies and their customers throughout email, websites, cloud services and social media.

Avanan catches the advanced attacks that evade default and advanced security tools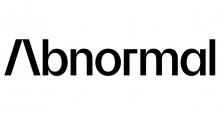 Abnormal provides total protection against the widest range of attacks including phishing, malware, ransomware, social engineering, executive impersonation, supply chain compromise, internal account compromise, spam, and graymail.

Minimizing your organization's risk with a defense-in-depth approach to email security, detecting and destroying targeted BEC and spearphishing attacks.

Check Point is a well known leader of software and hardware products for cyber security including next-generation cloud security solutions for network security, endpoint security, mobile security, data security, secure web gateway (SWG), remote access ZTNA, email security and Microsoft Office 365 email and extended Microsoft application security. When looking for a single-platform for to bundle in many cyber security products, consider Check Point as a valuable cybersecurity platform option.

Tessian is a cloud email security service that intelligently protects businesses around the world against advanced threats and data loss on email, while coaching your staff about security threats in-the-moment. Tessian uses machine learning and behavioral data science to automatically stops threats that evade legacy Secure Email Gateways, including advanced phishing attacks, business email compromise, accidental data loss and insider threats. Tessian's intelligent approach not only strengthens email security but also builds smarter security cultures in the modern enterprise.
Founded in 2013, Tessian is backed by legendary investors such as March Capital, Sequoia, Accel and Balderton, and has been recognized as one of Fast Company's Most Innovative Companies for 2022.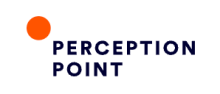 Perception Point is a Prevention-as-a-Service company, built to enable digital transformation. Trusted by global enterprises, our Gartner-recognized, revolutionary platform offers a 360-degree protection against any type of content-based attacks, across all collaboration channels, in one simple solution. Built by and for IT and security experts, our service is incredibly easy to deploy, maintain and update according to the newest attack techniques.

We are a team of cyber-intelligence professionals and business leaders with offices in the US and Israel. We are passionate about cybersecurity, business operations, and the connection between the two.
We enjoy ruining the attackers' day, every day.



Valimail provides a hassle-free, monitoring solution that will identify up to 100% of your services by name. This eliminates the challenges of interpreting raw IP data in DMARC reports manually. Quickly identify and authorize all senders, point out any bad actors, and make the first step towards enforcement with Monitor.

Valimail Monitor expedites service configuration and DMARC implementation by eliminating the need for ongoing manual analysis of XML-based DMARC reports.


Valimail Enforce is the better, smarter way to accelerate your journey to DMARC enforcement. We are committed to building world-class automation tools to get you to continuous enforcement. All without any manual SPF and DKIM configuration.You'll be able to protect your domains and improve email deliverability with our best-of-breed solution that offers advanced sending service intelligence, unlimited SPF lookups, and contextual analytics – all in one simple application that anyone can use.

Valimail Amplify is the only product that automates BIMI (Brand Indicators for Message Identification) and similar brand management systems, offering organizations the ability to manage brand consistency at scale.



SlashNext was founded in 2015 during a significant rise in phishing, morphing payloads, and a very strong belief that phishing would grow from email into a multi-channel problem and become the number one cyber threat to organizations. There was a recognition that something needed to change.
Atif Mushtaq, the visionary founder behind SlashNext and one of the main architects of FireEye's core malware sandbox technology, recognized phishing detection, like malware, needed to move from signature-based reputation techniques to behavioral analysis. What was needed was a faster, more automated, and accurate approach to phishing detection. With that knowledge, SlashNext built an Artificial Intelligence (AI) phishing detection engine with virtual browsers and behavioral analysis using computer vision, natural language processing, and several machine-learning classifiers to detect and stop well-crafted multi-payload phishing attacks delivered multiple communication channels, including legitimate infrastructure.
Today, as humans have moved completely to the cloud, using apps, browsers and mobile devices to communicate with work, family, and friends, SlashNext is uniquely positioned to stop multi-channel phishing and human hacking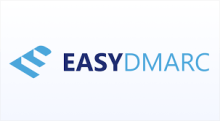 EasyDMARC is building the world's largest DMARC ecosystem. We are committed to ensuring businesses' security in cyberspace. Our solution prevents companies from data leakage, protects them from financial loss, and email phishing attacks, averts customer loss, secures their email accounts and prevents the unauthorized use of domains