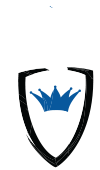 Ready to Schedule a Consultation?
What You Need To Know
A managed security service provider (MSSP) provides third-party monitoring and management of security items. These services include managed firewalls, intrusion detection, virtual private networks (vpn), scanning and anti-viral protection services.

CyberProof is a security services company that intelligently manages your incident detection and response.

Avertium is a leading provider of managed cybersecurity services

A CYBERSECURITY SOLUTION PROTECTING YOUR ENVIRONMENT 24/7