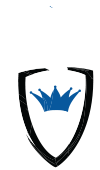 Ready to Schedule a Consultation?
Amazon Web Services - AWS
Asset Management
AWS Cloud Security
AWS Monitoring
Azure Cloud Security
Azure Monitoring
Application Firewall
Brand Protection
Cloud Access Security Brokers (CASB)
CASB
Cloud Compliance
CISO Dashboard
Cloud Data Center Security
Cloud SaaS Security
Cloud Security Platform
Compliance Auditing and Management
Compliance Security Platform
Container Security
Controls and Framework Monitoring (NIST,CIS, ISO27001, SOC 2, CMMC, HIPPA, PCI, MITRE)
Continuous Monitoring
Continuous Controls Monitoring (CCM)
Cloud SaaS Security
Cyber Security Posture Assessment
Cyber Security Management
Cyber Security Performance Management
Cloud Cyber Security Dashboards
DevOps Security
Domain Take Down
Google Cloud Security (GCP)
Google Cloud Monitoring
Google Cloud Security
GCP Security
Governance, Risk and Compliance Platforms (GRC)
Hyperscaler Cloud Security Monitoring (AWS, Azure, Google Cloud)
Kubernetes Security
Microsoft Azure
Privacy Platforms

Private Cloud Security Continuous Monitoring Platforms
Risk Posture Monitoring
S3 Security
SaaS Tools
Secure Access Service Edge (SASE)
SASE
Security Automation
Side Scanning
Security Information and Event Management (SIEM)
SIEM Platforms
Security Orchestration, Automation and Response (SOAR)
SOAR Platforms
SOC Tools
Social Media Vulnerability
Vulnerability Management
Workload Security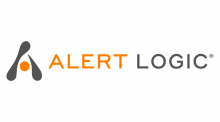 Alert Logic's Managed Detection and Response platform focuses exceptional performance in around-the-clock security in cyber attack protection.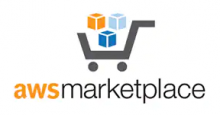 CYBER BUYER is an authorized AWS Marketplace Seller and Consulting Partner.

AWS customers can now purchase software solutions in AWS Marketplace, directly from authorized Consulting Partners like CYBER BUYER. We help AWS customers leverage our knowledge of your business, expertise in the cyber security marketplace, implementation and support, while receiving the same fast and friction-free purchase experience AWS customers are accustomed to in AWS Marketplace. Please engage CYBER BUYER directly to learn more about how to procure solutions on the AWS Marketplace.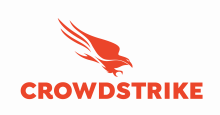 CrowdStrike is a US-based company that provides cloud workload, endpoint security, threat intelligence, and cyberattack response serrvices.

IRONSCALES - A Self-Learning Email Security Platform To Proactively Fight Phishing Attacks.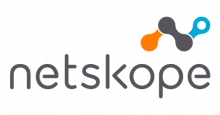 Made in America, Netskope provides security applications through cloud-native solutions to companies needing security protection.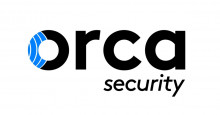 Get Agentless, Workload-Deep, Context-Aware Security and Compliance for AWS, Azure, and GCP.
Detect and prioritize cloud security risk – in minutes, not months.


Tenable, Inc., delivers vision and security to digital assets existing on any platform to thousands of organizations including government agencies Fortune 500 and Global 2000 groups.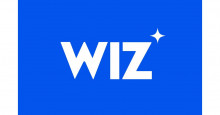 Wiz is a new approach to cloud security that finds the most critical risks and infiltration vectors with complete coverage across the full stack of multi-cloud environments.

Zscaler is a global leader in transforming organizational infrustructure into a cloud and mobile-first network. They provide enhanced, cloud-based solutions to users, networks and devices throughout more than 185 countries.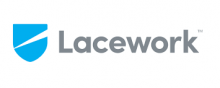 Lacework delivers security and compliance for the cloud.

Avanan catches the advanced attacks that evade default and advanced security tools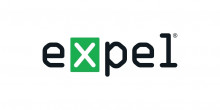 Expel - Transparent SaaS (SOC as a Service)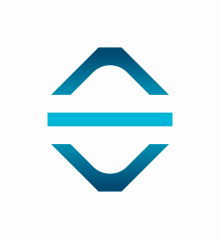 SafeGuard Cyber provides end-to-end digital risk protection.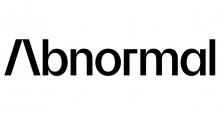 Abnormal provides total protection against the widest range of attacks including phishing, malware, ransomware, social engineering, executive impersonation, supply chain compromise, internal account compromise, spam, and graymail.

Bitglass Next-Gen CASB and SmartEdge Secure Web Gateway deliver Zero-Day data & threat protection for any app, any device, any network.

Cloudflare is a global network designed to make everything you connect to the Internet secure, private, fast, and reliable

SlashNext was founded in 2015 during a significant rise in phishing, morphing payloads, and a very strong belief that phishing would grow from email into a multi-channel problem and become the number one cyber threat to organizations. There was a recognition that something needed to change.
Atif Mushtaq, the visionary founder behind SlashNext and one of the main architects of FireEye's core malware sandbox technology, recognized phishing detection, like malware, needed to move from signature-based reputation techniques to behavioral analysis. What was needed was a faster, more automated, and accurate approach to phishing detection. With that knowledge, SlashNext built an Artificial Intelligence (AI) phishing detection engine with virtual browsers and behavioral analysis using computer vision, natural language processing, and several machine-learning classifiers to detect and stop well-crafted multi-payload phishing attacks delivered multiple communication channels, including legitimate infrastructure.
Today, as humans have moved completely to the cloud, using apps, browsers and mobile devices to communicate with work, family, and friends, SlashNext is uniquely positioned to stop multi-channel phishing and human hacking