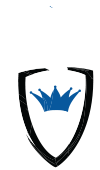 Ready to Schedule a Consultation?
What You Need To Know
Network Security are policies and procedures set in place to protect a network, and the systems and data within it.
Application Firewall
Backup
Cloud Access Security Broker (CASB)
CASB
Database Security
Data Loss Prevention (DLP)
DLP
Distributed Denial of Service (DDoS)
DDoS
Disaster Recovery as a Service (DRaaS)
DRaaS
Email Security
Firewall
Next Generation Firewall
Intrusion Detection and Prevention (IDS / IPS)
Intrusion Detection System (IDS)
IDS
Intrusion Prevention System (IPS)
IPS
Microsoft Office Security - Office 365

Teams Security
SharePoint Security

Mobile Device Security
Network Visibility and Mapping
Penetration Testing (PenTest)
PenTest
Security Access Service Edge (SASE)
SASE
SD-WAN
Vulnerability Assessment
WAN
Web Content Filtering
Wireless Access Security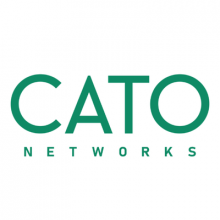 Cato Networks developed the world's first SASE platform by combining SD-WAN and network security. Customers utilizing Cato's services can securely access multiple applications throughout their network, provide a top-level secure branch internet, and sync cloud datacenters and mobile users into a zero-trust architecture.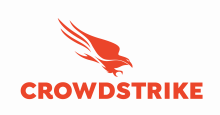 CrowdStrike is a US-based company that provides cloud workload, endpoint security, threat intelligence, and cyberattack response serrvices.
Darktrace is a leader in cyber AI solutions and creator of the Autonomous Response technology.

FireEye provides futuristic security and expertise in cyberattacks.

Tenable, Inc., delivers vision and security to digital assets existing on any platform to thousands of organizations including government agencies Fortune 500 and Global 2000 groups.

Check Point is a well known leader of software and hardware products for cyber security including next-generation cloud security solutions for network security, endpoint security, mobile security, data security, secure web gateway (SWG), remote access ZTNA, email security and Microsoft Office 365 email and extended Microsoft application security. When looking for a single-platform for to bundle in many cyber security products, consider Check Point as a valuable cybersecurity platform option.

Imperva - Application, Data and Network Security Solutions

Imperva is a cyber security leader that helps organizations protect their data and all paths to it. Imperva protects all digital experiences, from business logic to APIs, microservices, and the data layer, and from vulnerable, legacy environments to cloud-first organizations. Imperva protects customers around the world trust Imperva to protect their applications, data, and websites from cyber attacks.