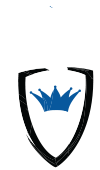 Ready to Schedule a Consultation?
Access Controls
Access Management
Authentication Security
Identity as a Service (IDaaS)
Identity Governance and Administration
Integration Software as a Service (iSaaS)
OpenID Connect (OIDC)
Operational Technology Security (OT)
Privileged Access Management (PAM)
SaaS Identity and Access Management
Security Assertion Markup Language (SAML)
Secure Access
Single Sign-On (SSO)
Mobile Security
Multi-Factor Authentication (MFA)
User Authentication
User Management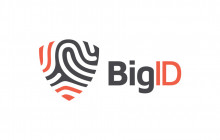 Data is the critical factor for all businesses - not just to persevere, but to continue to innovate.

Okta provides security connections within user authentication, password access, directory integration, and cross-application analysis.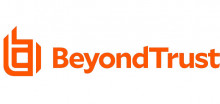 BeyondTrust is a global leader in Privileged Access Management (PAM), empowering companies to protect and manage their entire universe of privileges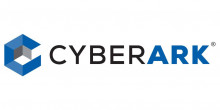 CyberArk leads the market in securing enterprises against cyber attacks that take cover behind insider privileges and attack critical enterprise assets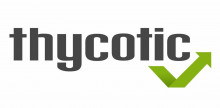 Thycotic is the PAM Cloud Leader

OneLogin by One Identity provides Identity and Access Management (IAM) solutions. OneLogin provides you with everything you need to secure your workforce, customers, and partners at a price that works with your budget. OneLogin secures over 5,500 customers worldwide, including Airbus, Stitch Fix, and AAA.





Keeper Security is a Password Management SaaS Platform that helps you manage, protect and monitor all your organization's passwords, secrets and remote connections with zero-trust security.



1Password is trusted by more than 100,000 businesses to protect their data, 1Password gives you complete control over passwords and other sensitive business information.
1Passworkd is a key asset of the Identity and Access Management (IAM) stack, 1Password protects all employee accounts – even those you aren't aware of. Give employees secure access to any app or service and safely share everything you need to work together – including logins, documents, credit cards, and more – while keeping everything else private.
1Password is easy to deploy and integrates with Azure AD, Okta, OneLogin, and Slack, so you can automatically provision employees using the systems you already trust. It's simple to manage and fits seamlessly into your team's workflow, so you can secure your business without compromising productivity.

LastPass is a Password Management SaaS solution that provides password and identity management solutions that are convenient, easy to manage and effortless to use, helping more than 30 million users organize and protect their online lives. From enterprise password management and single sign-on to adaptive multi-factor authentication, LastPass Business gives superior control to IT and frictionless access to 85,000 businesses.


HackNotice is a threat intelligence provider that helps consumers and businesses identify and protect against potential risks and respond to hacks through real-time alerts, around the clock monitoring, and actionable recovery recommendations. Indexing up to a quarter of a billion records each day, HackNotice provides users with the information and visibility they need to protect their digital identities. Founded in 2018, HackNotice is based in Austin, TX.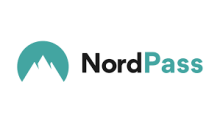 Developed by the security experts behind NordVPN, NordPass is a secure, easy-to-use password manager purpose-built for a smoother and safer online experience. Besides your login credentials, you can also use NordPass to securely store and access your credit card details, secure notes, and personal information. Everything you keep in NordPass is protected by advanced encryption algorithms.

Our mission is to develop affordable digital security products with a passion for detail: simpler, nicer, faster and safer.


Nordpass Personal -
All of your passwords, credit cards, and personal info in a single secure place.
Nordpass Business -
Drive growth and productivity with the NordPass password manager for business.
No-limit, end-to-end encrypted storage of credentials, credit cards, notes, and personal information means access to everything you need from one safe place.